Overview
As outdoor air quality moves further up the political agenda, we will be highlighting the important but often forgotten topic of indoor air quality. Join us as Professor Tom Woolley, Chair of the Clean Air Programme's Steering Committee introduces us to the topic of indoor air quality including the health risks which exist within our homes and yet are so often forgotten.
Indoor air pollution is responsible for an estimated 1.6 million deaths globally each year, and with the majority of the population spending more than 90% of their time indoors, this is an issue that should not be overlooked. 
The World Health Organization (WHO) states that 'worldwide, 17% of the cardiovascular disease burden can be attributed to household air pollution from cooking with polluted fuels, with almost a third (30%) of chronic obstructive pulmonary disease (COPD) linked to polluted air at home', yet less attention has been given to this issue despite the wide range of indoor pollutants that can affect health such as building materials, furniture or even by activities such as cooking or the use of cleaning products.
Tom will talk us through the research currently being undertaken to develop better awareness and provoke discussion amongst environmental health professionals as to how this important topic might be further developed.
When?
Taking place on Monday 18 October 11.00 – 12.00. 
Who should attend?
Any environmental and public health professionals.
What you need to know
There is a limit of 1,000 attendees for this webinar, so register now to guarantee your place. To ensure you can access the webinar on the day, please test your system in advance of the session as requested in the confirmation email.  
If you would like to submit a question to the panel, please email it to us at least 24 hours before the scheduled start time, stating clearly which CIEH-conversations webinar you would like it to be asked at.
Please note upon booking, you will be emailed your unique joining link separately from [email protected]. Please add this address to your email safe sender list to avoid it being blocked. 
Supported by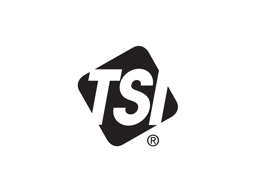 TSI is a world leading manufacturer of precision measuring instruments for more than 50 years and has been setting the highest standards for measurements offering a variety of instruments for real-time, direct-reading results. Every day, thousands of people use TSI's trusted products for air quality and process monitoring. Our European service department based in Buckinghamshire, UK ensures that our customers' instruments are calibrated and maintained to the highest standard in market-leading turnaround time.