What our 2017 Winners had to say…
"This was a truly fantastic and inspirational event that really helped to showcase the great and varied work throughout our profession.

To win 'Outstanding Environmental Health Professional' last year and have my work recognized among my peers was the highlight of my career so far."
Wayne Blything, Head Chef & Environmental Health Professional, Kick4Life – Winner in the Outstanding Environmental Health Professional category at the CIEH Excellence Awards 2017.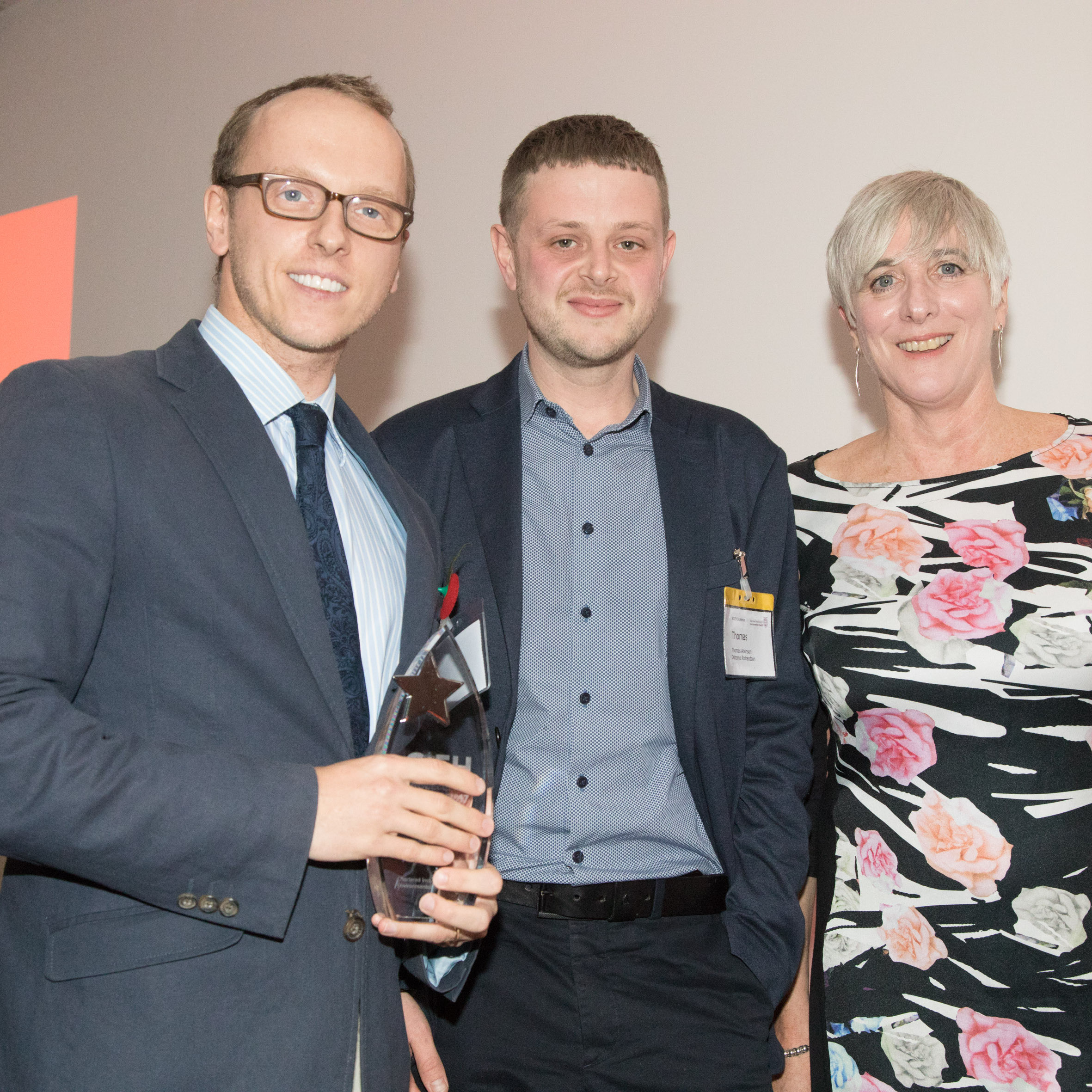 (L-R) Wayne with Thomas Atkinson from category sponsor Osborne Richardson and Anne Godfrey. Photo: Barney Newman.
Below, you'll find a video of the 2017 winners in the Outstanding Environmental Health Team category, the High Speed 2 Local Authority Noise Consortium (HS2Lanc). Team members Steve Braund (Senior Environmental Health Officer, Chiltern District Council), Helen Masterson (Principal Environmental Health Officer and Acting Noise & Licensing Manager, London Borough of Camden), and Richard Hiscock (Environmental Health & Licensing Group Manager, Aylesbury Vale District Council) were all approached to speak at our recent sell-out 2018 Noise Conference - an opportunity directly generated by being involved with the awards.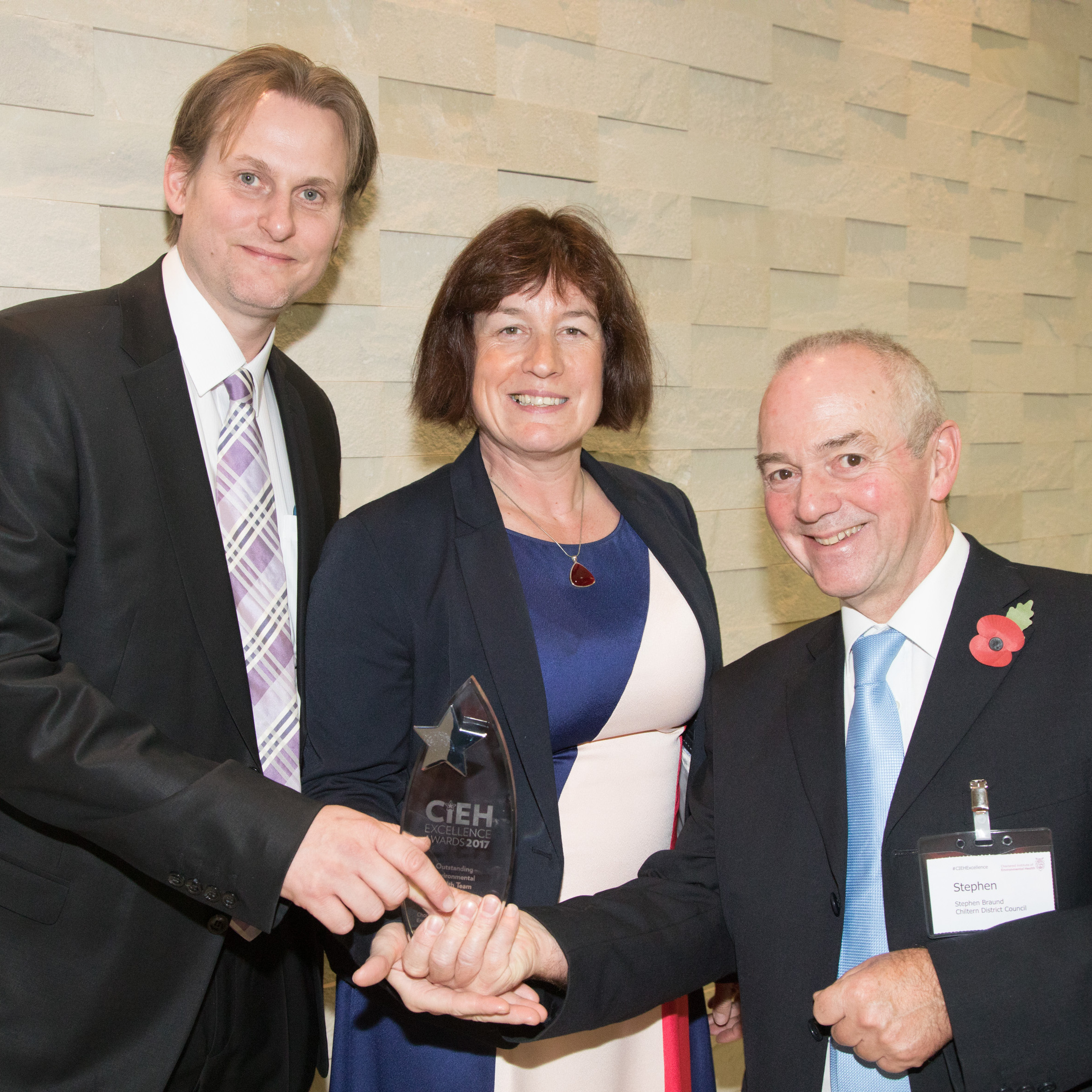 (L-R) Ben Coakley (Environmental Health, Sustainability & Resilience Manager at Chiltern DC and South Bucks DC), Helen and Stephen. Photo: Barney Newman.
"I am honoured to be the winner of Rising Environmental Health Star. This recognition is rewarding and an encouragement in pursuing my career goals. My commitment and passion for health research were recognised and this has made me a more confident, and proud to be a researcher. I have just secured my PhD offers, and I am extremely pleased to have CIEH professionals witness my development. The winning of this award provides motivation for me to persevere in promoting a more active lifestyle among young people."
Jiani Ma, University of Birmingham - Winner in the Rising Environmental Health Star category at the CIEH Excellence Awards 2017.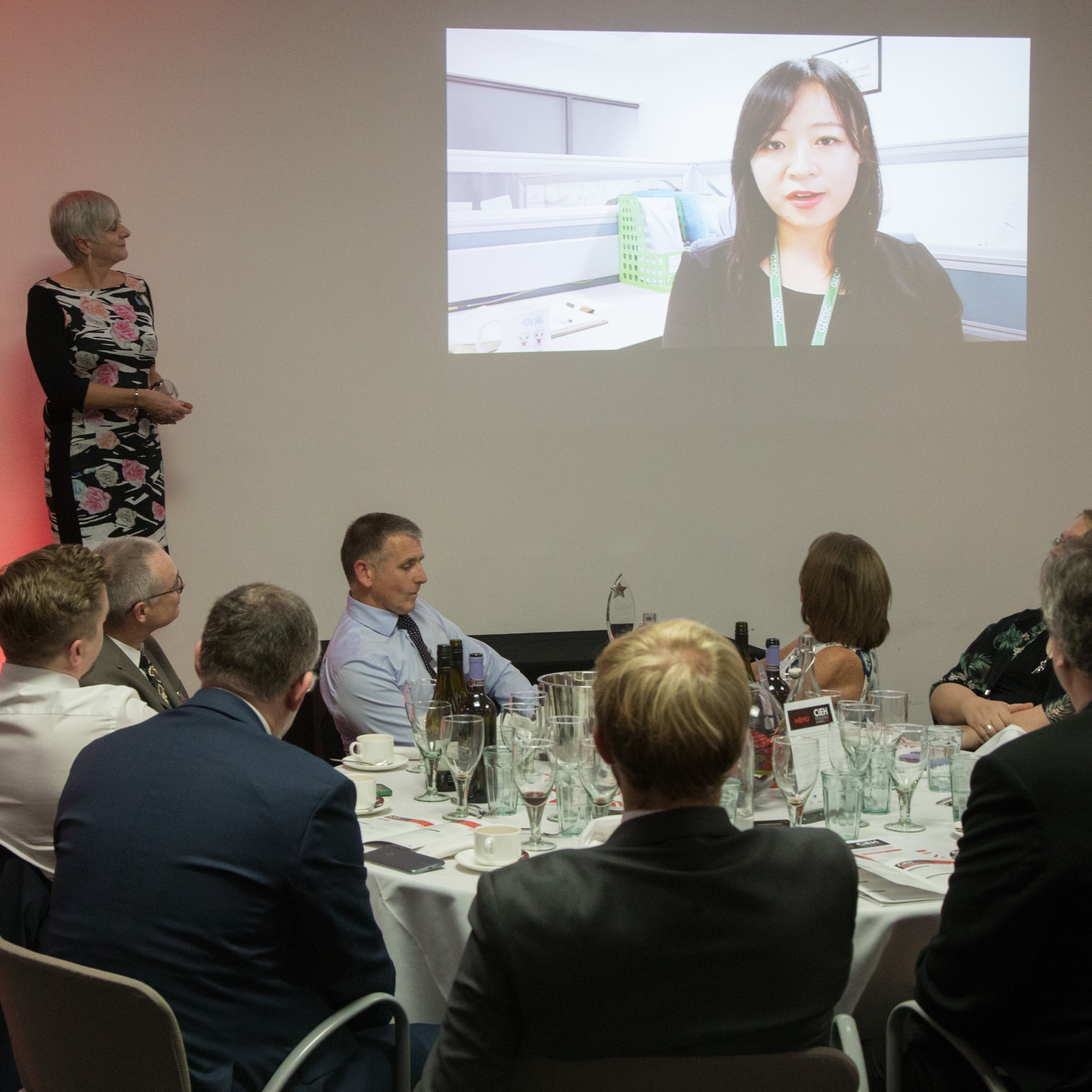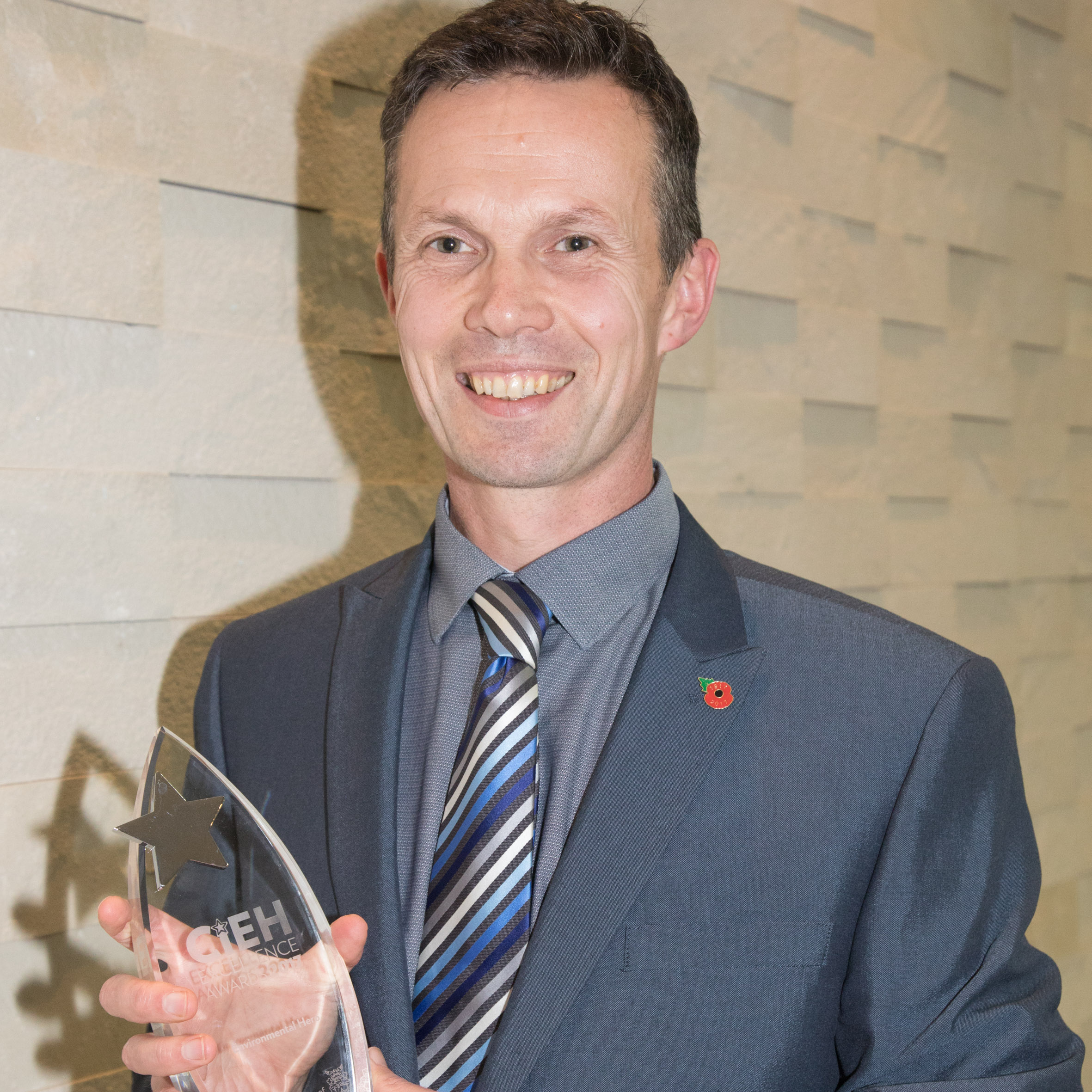 Stephen pictured with his award. Photo: Barney Newman.
"I feel honoured to have received this acknowledgment from CIEH. It was a career highlight for me and a reminder of the importance of our role, not only in protecting the public but providing them with reassurance when it's needed."
Stephen Moore, Pollution Control Officer at Cannock Chase Council - Winner in the Environmental Hero (Air Quality) category at the CIEH Excellence Awards 2017.
Top