The CIEH Excellence Awards has seven categories to recognise the contribution made by individuals and organisations to environmental health.
The Awards are open to any organisation, company or individual connected to, or working within, the field of environmental health.
Nomination Only
Think about your peers and colleagues in the environmental health profession who deserve to be recognised for the work that they do.
Environmental hero (environmental protection)


An individual or organisation that has benefitted their communities or environment significantly in the area of Environmental Protection.



Rising environmental health star


An individual who is a student or in the first three years of their professional career who demonstrates initiative and inspirational qualities in the field of environmental health.
Entries and nominations are expected to be diverse and to showcase the breadth of work being carried out by environmental health professionals and services across all employment sectors in the UK.
Judges will give specific consideration to:
Improvement to public health and wellbeing
Reduction in health inequality
Improvements to public protection
Promotion of sustainability
Multiple entries or more than one nomination in any category may be made if related to different projects and/or categories.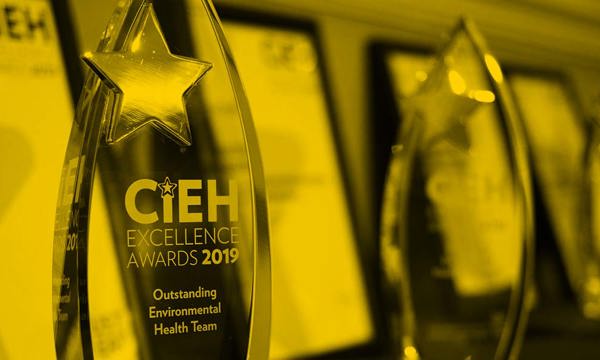 CIEH Excellence Awards
The CIEH Excellence Awards is the premier international awards scheme for recognising and celebrating excellence and achievement in environmental health.
Find out more
Top