This category is nomination-only and recognises an individual or organisation that has benefitted their communities or environment significantly in the area of Environmental Protection in the last two years (January 2019 to February 2021).
Criteria
To enter this category, you will need to submit the below information into our entry form. You can enter this directly or cut and paste your responses from a Word document.
Overarching summary
An overarching summary (of no more than 100 words) must be submitted to give an outline of this person/team's achievements and outcomes. This summary will be used in the event the entry is shortlisted in the CIEH Excellence Awards and may be used in marketing material for future Excellence Awards.
Project details
In no more than 500 words, you should detail the following:
Background to the project/initiative: provide context and explain the situation/challenge faced
Approach: what work was undertaken and why was this the most appropriate approach to have taken. Outline any innovation or creative solutions
Evaluation: why was the approach taken a success and explain how the project/initiative was measured
Legacy: the long-term benefit(s) of the project/initiative
Images, company logo and team/individual photos
You should provide:
A maximum of two images to illustrate your entry
A company logo
A photo of the individual/team involved in this project. Images should be jpegs (.jpg) and each file should be no bigger than 2mb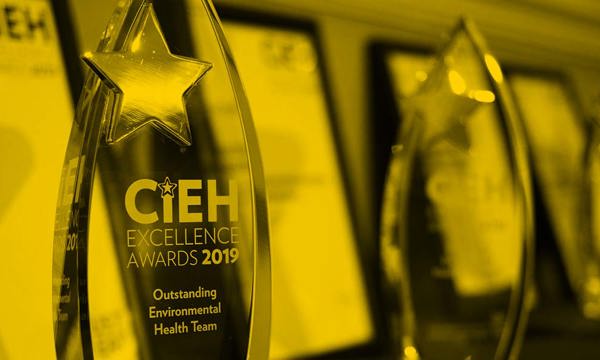 CIEH Excellence Awards
The CIEH Excellence Awards is the premier international awards scheme for recognising and celebrating excellence and achievement in environmental health.
Find out more
Top