Excellence Awards: celebrating environmental health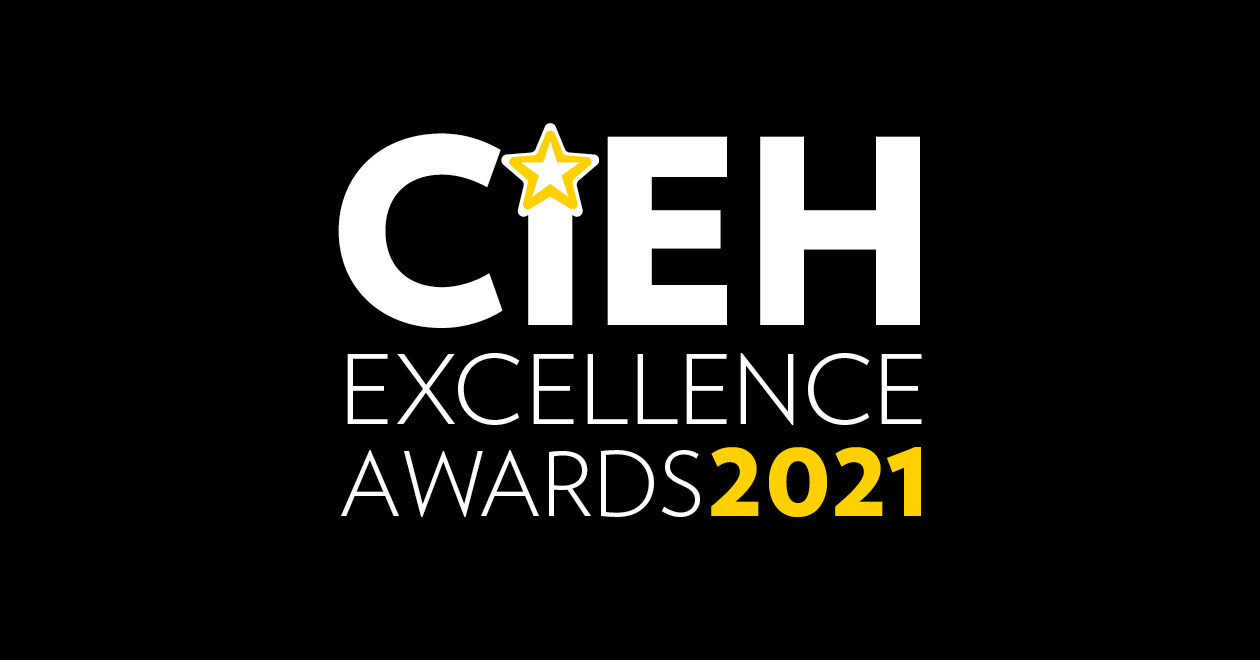 As the professional body for environmental health, we believe that celebrating the achievements of our profession is as important as much of the other work we do on its behalf. That's why the CIEH Excellence Awards is such a vitally important annual fixture for us.
While it is the premier international awards scheme for recognising and celebrating excellence and achievement in environmental health, it is also our way of saying 'thank you' to a profession that has never been more essential in maintaining and securing the public's health and wellbeing.
In these unprecedented times, there have been many difficult decisions to make in response to the coronavirus (COVID-19) pandemic and the challenging set of circumstances that it has presented. Many of us are either working from home or have been furloughed, while many businesses have closed, with some never to open their doors again. Organisations in every sector have had to re-evaluate their priorities to remain financially viable, with projects and events being either cancelled or postponed.
For CIEH, this has been no different, and I have previously written about what this has meant for the future of our own events programme. As we have continued to monitor the changing situation, we also have kept a close eye on what this has meant for the awards. While hopeful that it would still be possible to run them this year, we have ultimately made the tough decision to move the awards to next year. 
The new deadline for entries is now Monday 31 May 2021, while the winners will be announced at the awards ceremony which will now take place on Thursday 11 November 2021.
There are lots of reasons which have contributed to this. One of the primary ones is that Environmental Health Practitioners (EHPs) are at the forefront of combatting this pandemic, and have been notably recognised as 'keyworkers' contributing to keeping us all safe. We must allow them to carry out their essential work for the foreseeable future, unhindered by the distraction of writing and submitting awards entries.
It is also unclear when social distancing and a return to normal (whatever that will look like) can resume. This would certainly make it tricky to plan for and host the type of ceremony that we think the awards and the profession deserves. While many events can be migrated to the online world, we believe that the experience and celebratory atmosphere of this event could not be replicated in a virtual environment. We therefore remain hopeful that solutions will be in place by 2021 for us to safely bring you all together in one glorious celebration of environmental health!
We recognise that some of the excellent partnership working strategies and new ways of working that the profession has had to adapt to during this pandemic have driven some of the most innovative initiatives in recent times. The importance of sharing this knowledge and experience, and the need for its successes to be acknowledged, has never been so relevant. We hope that this will provide the inspiration for lots of fantastic and inspiring entries.
We intend to carry over those entries already received to next year's awards, and indeed will continue to accept submissions in advance of the new deadline. Hopefully this will give you plenty of time to prepare and submit your work as an entry (coronavirus-related or not!). At the very least, by entering you will stand a strong chance at having your and/or your organisation's work recognised if you are shortlisted!