Chartered status case study:
Amanda, Tyler and David
Amanda Bowskill and Tyler Wray, Environmental Protection Officers, and their mentor David Dodds, Environmental Health Manager, all work in the environmental health team at East Lindsey District Council. Amanda and Tyler are currently enrolled in the two-year, practice-based route to Chartered Status.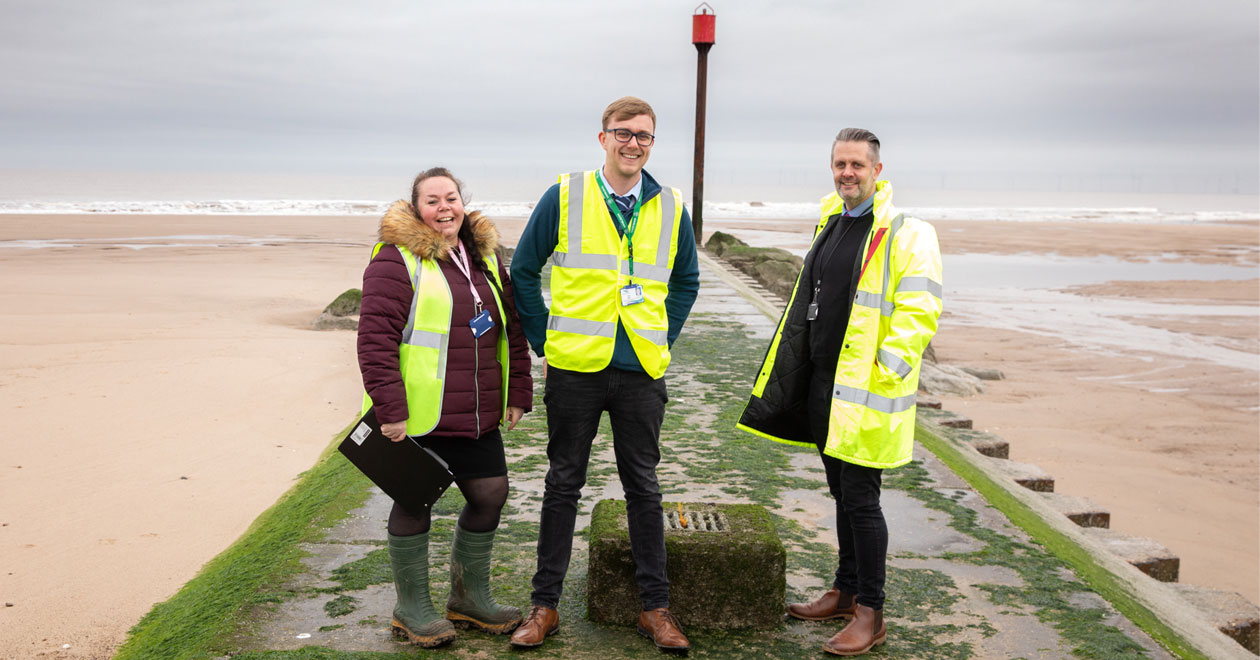 Amanda: "The programme really suits me. I'd looked at doing the portfolio of professional practice (PPP), but when I heard this programme was coming I waited for it to start. The timeframes and structure appeal to me. I like to be in control of my own time, but I also like to see deadlines."
Tyler: "I agree. You've got an online login and the deadlines work perfectly for me. You're so much less likely to get halfway through and abandon it."
David: "I was pushing at a partially open door in terms of senior management support for Amanda and Tyler doing the chartered course, because they're keen to support what environmental health (EH) does. We're a major tourism economy here and we're responsible for making the area sustainable, safe and healthy."
Tyler: "I'm just out of university and I find it annoying when people don't understand what I do, so I'm always trying to get EH recognised. Our goal is to create healthy populations, reducing the impact on public services. It's important work."
Amanda: "I've found that education is a big part of my job these days. That helps to give a better picture of what EH does as a whole."
Tyler: "David is keen on our progression. He releases us one day a week into different areas of the authority."
David: "The reasoning behind driving forward the programme is to ensure we have the flexibility to switch staff around according to where there's more work. In one sense, the chartered programme is about increasing the knowledge base of the EH department as a whole."
This interview originally appeared in the February 2019 issue of EHN.
CIEH Leadership Programme
Take your career to the next level with the CIEH Leadership Programme.
Find out more
Top