Chartered status case study:
Benny and Laura
Benny Lawson, Environmental Services Officer, and her mentor Laura Webb, Environmental Health Team Leader, are colleagues at Reigate and Banstead Borough Council. Benny is currently enrolled in the two-year, practice-based route to Chartered Status.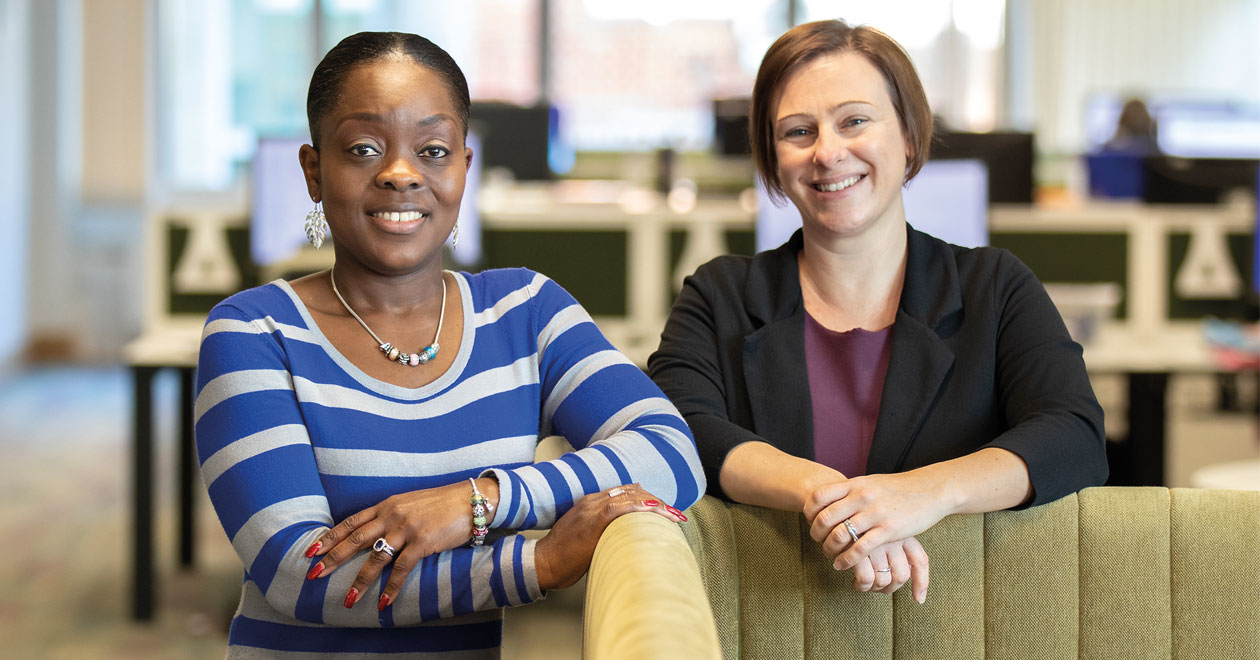 Benny: "The course makes you more analytical. It's job-focused and involves workplace activities."
Laura: "For Benny, I think it's going to increase her confidence in her ability and give her direction in her career. It was an easy decision when she asked me whether she could do it."
Benny: "Laura and I work well together. We don't always have to wait until it's our weekly scheduled time to talk about the course. I can grab her for five minutes here and there."
Laura: "The course isn't a burden. It is a challenge for us to find all the opportunities within the organisation to get what she needs, but it is managed. We've allocated time and we've got specific targets."
Benny: "I look at my cases and see how they fit into the competencies required. I map them as I go along. The aim is to have two cases to talk about at each meeting."
Laura: "For the organisation, I think the benefits are going to be tenfold: we're increasing her networking and her idea collation and innovation. All that sort of thing is coming back to us. We're futureproofing our profession."
Benny: "Our role is to continue to improve public health and wellbeing. We work with other government agencies, the private sector and other local authorities. You learn from your colleagues and share ideas, so professionalism is a big thing. I'm looking forward to the opportunities and career prospects that being chartered will bring."
This interview originally appeared in the February 2019 issue of EHN.
CIEH Leadership Programme
Take your career to the next level with the CIEH Leadership Programme.
Find out more
Top