Chartered status case study:
Stuart and Carl
Stuart Goodbun, Technical Officer, and his mentor Carl Griffin, Environmental Health Officer, work together in the control of pollution team at Wycombe District Council. Stuart is currently enrolled in the two-year, practice-based route to Chartered Status.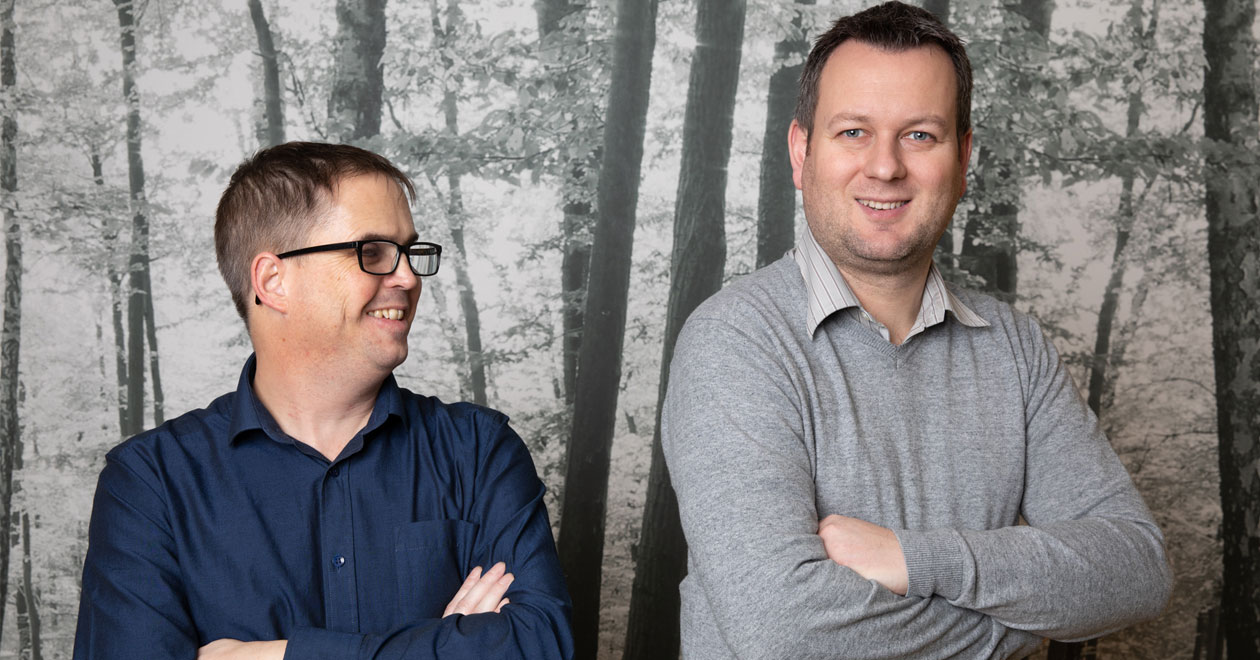 Stuart: "I see environmental health as a bridge. You've got commercial ventures that need to operate in a safe and secure manner, then there needs to be a regulatory overview to make sure they don't miss anything or cut corners, so members of the public can live safe lives. We look to bridge those aspects. I decided to switch to a career in environmental health after 20 years in management in the catering and entertainment industry: I'm poacher turned gamekeeper.
"There was an expectation on joining Wycombe Council that I'd complete a diploma in acoustics. It's taken a year to complete that course and my portfolio of professional practice (PPP) got put on the backburner. So when I heard about the new chartered practitioner programme I really liked the sound of it."
Carl: "The council is keen on continual development. So when we saw the programme we made the case for Stuart to do it to our approved qualification scheme, run by HR. It involved a few of us sitting down and deciding the best route for Stuart. And we decided that this was it."
Stuart: "What I liked was that the way you evidence what you've done is more pragmatic than the PPP. It's more 'Do you understand the context?' It's more about the functional element of what you're doing on a daily basis rather than about a theoretical job role."
Carl: "We sit fairly close to each other at work and collaborate a lot day to day. Every couple of weeks we go into a quiet room and discuss aspects of the course and so I can review his write-ups. I try to facilitate experiences that help Stuart to build on the theoretical. For example, when we take prosecutions forward and we're deciding what actions to take, Stuart will come into the review meetings so he can see the decision processes"
"Mentoring Stuart is beneficial for me too. I'm the apprenticeship team leader in the county council and a great deal of that involves mentoring, so I need to demonstrate that I can mentor effectively and help people to manage their workloads."
Stuart: "Carl's my go-to individual. He'll bench test an idea and give advice. I can call on his wealth of knowledge not just in his job role, but he has access to other people and knowledge in the council."
This interview originally appeared in the February 2019 issue of EHN.
CIEH Leadership Programme
Take your career to the next level with the CIEH Leadership Programme.
Find out more
Top