CIEH is committed to recognising excellence through the accreditation of learning provision. By using a risk-based quality assurance process, we can review your course content to ensure it meets the requirements of the CIEH Professional Standards Framework.
Accreditation is also available for providers of new pathways, such as apprenticeships.
If you are seeking accreditation of your learning products you will first need to become a Recognised Partner. Our Recognised Partner programme gives formal recognition and status to learning providers offering high-quality learning and development for environmental health practitioners.
You must be able to demonstrate you can meet the key approval criteria in areas of learner experience and continuous improvement as well as evidencing appropriate levels of resource to deliver learning provision.
Benefits
Recognised Partner status is typically awarded to universities, further education colleges and other training providers who offer high-quality learning provision as part of their commitment to the environmental health profession.
Your reputation as a quality education provider is confirmed
Your programmes can be accredited by CIEH
You promote high standards of technical knowledge
You raise your profile as CIEH actively promotes accredited programmes
You demonstrate your commitment to developing environmental health practitioners
Your department can list your programmes as accredited on the UCAS website
Accreditation of specific learning products should be applied for separately.
Once you have gained Recognised Partner Status, you can apply for your learning provision to be accredited. Individual learning programmes will be accredited separately.
CIEH will accredit learning provision for different periods depending on the level of learning and duration, these will span between 1-year and 5-years. The maximum period of accreditation is set at 5 years reflecting the more static environment of the university delivery mode.
It's essential that all Recognised Partners are consistently delivering a high-standard of learning, so to ensure this, CIEH will carry out timely and proportionate quality assurance monitoring through identifying risk ratings and requiring robust self-assessment from Recognised Partners.
Find out more in our Accreditation Programme Guidance.
Get in touch
To find out if accreditation is right for you, please complete the form below.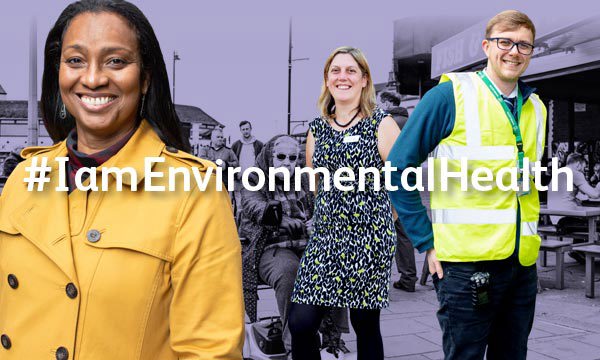 What is environmental health?
Find out more about the vital work Environmental Health Practitioners do to keep us healthy and safe.
Find out more
Top