Good acoustic design and overheating: the implications of the new overheating guidance for new residential buildings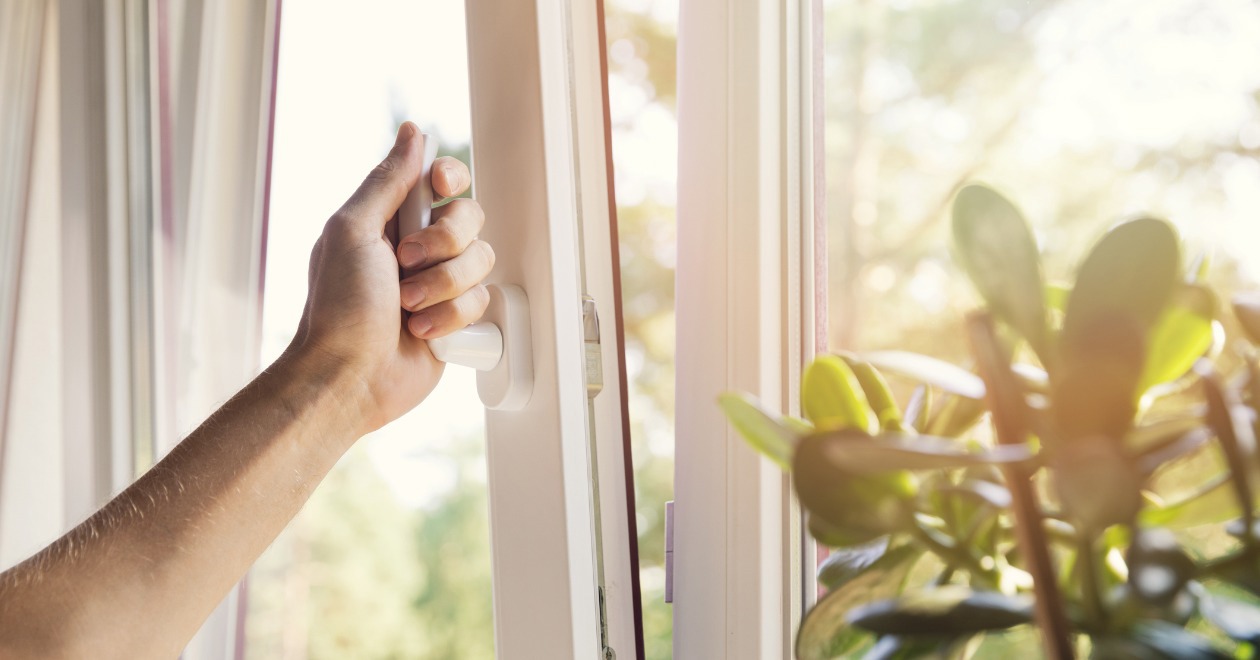 The new Approved Document O: Overheating for residential buildings provides guidance on how to comply with Part O of the Building Regulations and takes effect on 15 June 2022. This is a welcome change and a step forward to protect people's health and quality of life by reducing the occurrence of high indoor temperatures.
It requires new residential buildings to incorporate suitable design measures to limit solar gains, through the use of shading for example, and to remove excess heat.
It advocates those new dwellings should be constructed to meet requirement O1 using passive means as far as reasonably practicable. It should be demonstrated to the building control body that all practicable passive means of limiting unwanted solar gains and removing excess heat have been used first before adopting mechanical cooling. Any mechanical cooling, such as air-conditioning, is expected to be used only where requirement O1 cannot be met using openings.
Another positive feature of this guidance is that it does not treat overheating in isolation and gives guidance on, amongst other things, the consideration of noise and air pollution.
With respect to noise, it states:
"In locations where external noise may be an issue (for example, where the local planning authority considered external noise to be an issue at the planning stage), the overheating mitigation strategy should take account of the likelihood that windows will be closed during sleeping hours (11pm to 7am).
Windows are likely to be closed during sleeping hours if noise within bedrooms exceeds the following limits. a. 40dB LAeq,T, averaged over 8 hours (between 11pm and 7am).
b. 55dB LAFmax, more than 10 times a night (between 11pm and 7am)."
The new Approved Document O is consistent with the ProPG: Planning and Noise - Professional Practice Guidance on Planning & Noise in that it encourages passive and holistic design, where noise conditions should be optimised alongside all other factors that can impact on health and quality of life (including overheating) as well as meeting sustainable design objectives. The ProPG also advises that mechanical cooling should only be used as a method of last resort and only after all available passive solutions have been exhausted and mechanical cooling is justified in all other respects.
However, the noise criteria contained in the Approved Document O are incompatible with those recommended in the Association of Noise Consultants' Acoustics, Ventilation and Overheating: Residential Design Guide (2020). Local authorities should therefore not accept any noise assessment, which relies on Table 3-3 of this guide, which sets out the noise criteria. These issues only relate to the noise criteria and the Approved Document O specifically refers to the AVO guide for the practical guidance it offers on noise control measures.
It is recognised that there is a need to update the AVO guide and the ProPG to better integrate the advice within the two documents and to reflect the requirements introduced by the Approved Document O.
The Institute of Acoustics (IOA), The Chartered Institute of Environmental Health (CIEH), and the Association of Noise Consultants (ANC) are currently working together to consider a revision to the AVO guide and the ProPG. In the meantime, the three organisations have published a joint statement on how the ProPG and the AVO guide interact.
Anybody who has a close interest in this subject may also be interested in this article by Colin Cobbing, Somayya Yaqub and Dani Fuimacelli on the ProPG and AVO Guide.
CIEH runs a number of events covering related topics that may be of interest, including our headline Noise Conference on 29 September 2022 and Bitesize training: statutory nuisance modules 1-3 on various dates between 10 – 21 March.