CIEH is a professional membership body dedicated to improving health and wellbeing. We are a registered charity established by Royal Charter, based in the UK, but operating globally. We also run one of the country's most sustainable venues, 15Hatfields. Most of our staff now work remotely across the UK, with the exception of our venue team who are based at 15Hatfields in London.
On behalf of our 7,000 members and the wider environmental health profession, we campaign and provide information and evidence on environmental health issues to the Government and other key decision-makers.
Why work for us?
We're advocates, activists, educators and experts, all of whom are dedicated to improving public health and wellbeing and supporting the profession. If that's something you're passionate about and want to make a difference take a look at our vacancies below.
President-Designate 2024
As the tenure of our current President, Julie Barratt, comes to an end, we are now seeking to appoint a President-Designate to take office as President from 1 January 2024.
We are looking to appoint someone who can be a strong advocate and voice for the profession, provide support and challenge for our Board and Executive management team and work closely with our Chair and Deputy Chair.
The role of the President is to:
Act as an ambassador for CIEH
Offer high-level advocacy and promotion of CIEH, its mission, aims and values
Meet with governments and other key stakeholders on behalf of CIEH
Provide a focal point for CIEH in the media
Contribute to debates within the Board of Trustees about the priorities of the organisation
Represent CIEH nationally and internationally
If you would like to join the team leading CIEH then we would welcome an application from you. This invitation to apply is open to both CIEH members and non-members.
The deadline for applications is 09.00, Friday 2 June 2023. The shortlisted candidates will be notified by Friday 16 June 2023, with interviews to take place on Friday 30 June 2023 (in person, in London).
Governance recruitment
Nominations for the CIEH Trustee election are now open. Any CIEH member can stand for election – if you are passionate about helping CIEH deliver a modern, relevant professional body then please consider standing for election. Nominations close on Thursday 8 June. Visit the UK Engage Online Nomination Platform for details on how to apply.
Jobs at CIEH
We have a fantastic opportunity for a Venue Supervisor to join our 15Hatfields team.  As part of Central London's most sustainable venue, you will play a key role in ensuring the highest service levels are met and delivered to standards.
You will have experience of managing within a conference and meetings venue environment with the natural ability to create good working relationships with all customers, staff and suppliers.
Sound like the challenge you're looking for? If so, please do get in touch with us.
To apply for this role, please submit your CV and covering letter to [email protected]
Permanent / 35 hours per week: with a mixture of early and late start and finish times.
Salary and benefits: starting salary range of £25,000 - £30,000 per annum, 24 days annual leave rising to 32 days, competitive pension contributions.
Based: London, SE1.
Closing date: 8 June 2023, interviews to take place soon after the closing date.
Please see the full job description and person specification for further details.
We're looking for an enthusiastic and dynamic Professional Standards Officer to join our Professional Development Team to join us on a fixed term contract.
As part of this role, you will support CIEH's essential work: maintaining our high standards in education, promoting excellence and ethics in environmental health practice and ensuring we are an inclusive and modern membership organisation.
You will have excellent customer service skills and deal with all enquiries relating to professional standards that are raised by members of the CIEH, environmental health professionals, the public and internal stakeholders.
The role is remote/hybrid, with travel to CIEH's offices in central London expected around once a month for team meetings alongside any additional wider organisational events.  
This is your chance to make a difference - working on a varied portfolio of issues to represent the key concerns of environmental health professionals, who work to protect and enhance the health of the public.
To apply for this role, please submit your covering letter and CV to us at [email protected]
Fixed contract for 14 months, 35 hours per week
Salary: £28,000 - £30,000 per annum
Based: Hybrid/Remote with some travel to our offices in London
Closing date: 11 June 2023, interviews to take place soon after.
Please see the full job description and person specification for further details.
Volunteer roles at CIEH
Roles with a formal and time-limited recruitment process will appear here.
There are a number of less formal ways for members to volunteer with CIEH - details can be found on our Become a CIEH volunteer page.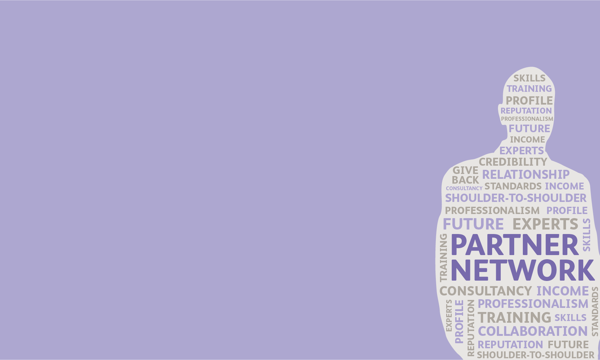 CIEH Partner Network
Our community of hand-picked experts, working shoulder-to-shoulder to improve public health and wellbeing for everyone.
Find out more
Top