Open to everyone, Affiliate membership is ideal if you're just starting out in environmental health, or simply interested in the field.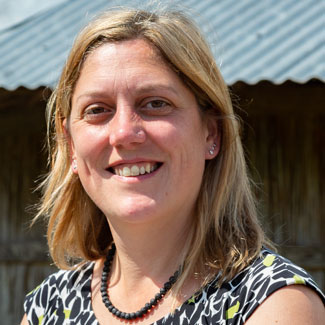 "As well as professional status, CIEH provides a sense of belonging to the wider profession and all the wonderful things the profession achieves".
Adele Masztalerz CEnvH MCIEH
Annual fee
£65
Includes a saving of £6 when paying by Direct Debit Regular Affiliate membership grade price: £71. Save £6 when paying by Direct Debit, either in one single payment or 12 convenient monthly instalments
Eligibility criteria
Applicants should ideally be working in relevant roles, at all levels, across the public, private and third sectors.
Benefits
Digital subscription to our award-winning EHN magazine (eight issues a year)
Access to our pathways to Professional Registration and their digital credentials
Expert personal support with our mentoring scheme
The latest news with our weekly Member Connect e-newsletter
Free webinars*, including our CIEH-conversations series and on-demand recordings
Volunteering opportunities, including mentoring and acting as a career ambassador
Sector-specific communities to learn and connect, including dedicated online 'Coffee and catch-up' sessions
Opportunities to contribute to our policy consultations
Free legal helpline and a price-matched professional indemnity insurance scheme
No CPD requirement
* At least 12 per year
CIEH Leadership Programme
Take your career to the next level with the CIEH Leadership Programme.
Find out more
Top