Being a Member of CIEH showcases your skills, knowledge and experience in environmental health. You'll be a leading voice in the environmental health community, and actively developing your knowledge and understanding of best practice.
You will also have the opportunity to help shape the future of environmental health and the profession by contributing to CIEH policy and the right to vote at CIEH Annual Meetings.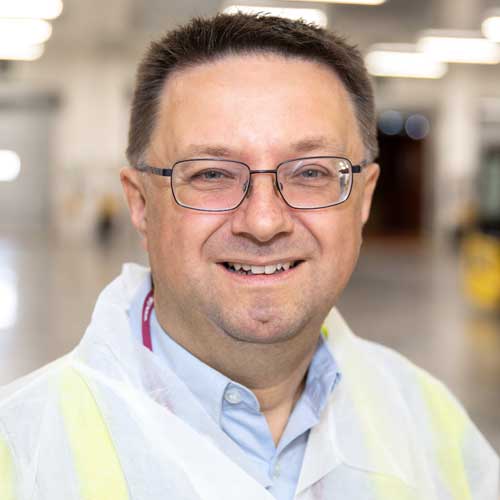 "For me, CIEH membership is all about providing the opportunities to learn more and develop yourself professionally".
Martin Walker CEnvH FCIEH
Annual fee
£221
Includes a saving of £25 when paying by Direct Debit Regular Member membership grade price: £246. Save £25 when paying by Direct Debit, either in one single payment or 12 convenient monthly instalments
Eligibility criteria
You can become a Full Member if you have either:
Level 4 qualification and at least five years' experience in environmental health; or
Level 6 qualification and currently working in environmental health; or
10 years' relevant practice in any area of environmental health (the experience route ).
Not sure if you qualify? Contact us at [email protected] and we'll let you know if you can become a full Member.
Benefits
Post-nominal letters (MCIEH) to indicate your professional commitment and integrity
Subscription* to our award-winning EHN magazine (eight issues a year)
Discounts on our conferences and events and training courses
Access to our pathways to Professional Registration and their digital credentials
Expert personal support with our mentoring scheme
The latest news with our weekly Member Connect e-newsletter
Free webinars**, including our CIEH-conversations series and on-demand recordings
Free reciprocal membership with the Faculty of Public Health
Volunteering opportunities, including mentoring and acting as a career ambassador
Sector-specific communities to learn and connect, including dedicated online 'Coffee and catch-up' sessions
Voting rights at CIEH's AGM and for other key decisions
Opportunity to apply for Fellowship
Career development with our online CPD scheme (20 hours per year required)
Opportunities to contribute to our policy consultations
Free legal helpline and a price-matched professional indemnity insurance scheme
* Digital version only for non-UK members
** At least 12 per year
CIEH Leadership Programme
Take your career to the next level with the CIEH Leadership Programme.
Find out more
Top