Region:

International

Contact: David Horrocks
Telephone:

07889 198735

Email:

[email protected]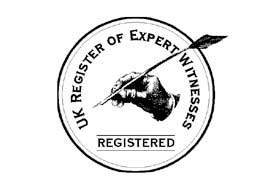 I am an independent Chartered Environmental Health Practitioner (EHP). Having gained substantial experience working as an EHP for various local authorities across the country, including Head of Environmental Health Services in Brentwood Essex, I established this consultancy practice in 1992.
I work throughout the UK and internationally offering expert advice to businesses, government bodies, local authorities, law firms, architects, town planning consultants and the news media on a whole range of issues ranging from air quality; environmental and occupational noise; food safety; public health and hygiene; statutory nuisance and housing surveys.
I have substantial experience of acting as an expert witness through undertaking investigations, preparing reports, attending civil and criminal court trials and public inquiries and presenting expert evidence.
I am currently an accredited assessor for the Chartered Institute of Environmental Health's Assessment of Professional Development Scheme as well as being a tutor and examiner for the Institute of Acoustics on their Diploma course.