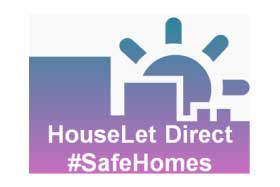 HouseLet Direct passionately believes that everyone has a right to live in #SafeHomes.
HouseLet Direct is committed to safeguarding and protecting public health, reducing health inequalities, and helping to create safe, sustainable neighbourhoods and communities.
We provide a range of cost-effective independent, housing solutions helping to create #SafeHomes including telephone advice, periodic and HHSRS inspections and certificates, along with specialist services, including; Expert Reports for Court or RPT Hearings, possession proceedings or disrepair claims by Landlords or Tenants. We work in partnership with Registered Providers and Councils to help create safe neighbourhoods and tackle anti-social behaviour.
At HouseLet Direct our assessors are all experienced Environmental Health Practitioners. We help public and private Landlords achieve compliance with statutory minimum standards for housing including Decent Homes, Mandatory and Additional Licensing schemes for HMO's and Selective Licensing Schemes for other rented homes.
HouseLet Direct can help care homes meet quality and audit inspections and provide inspection reports for Private Sector Leasing Schemes, emergency or temporary accommodation provision by Councils.
We provide advice and inspection services for Tenants and fixed fee Entry Clearance Accommodation inspections. HouseLet Direct is the one-stop shop for all housing issues from ASB, Nuisance, HHSRS, and practical housing advice.
Our services include:
Expert witness service; for RPT appeals and legal cases
Fixed Fee Inspection packages
Entry Clearance Accommodation Reports
HHSRS inspection and certificate and Fitness for Habitation Inspections
Periodic inspections for HMO or other property Licences
Our clients include Landlords, Agents, Tenants, Corporate Landlords, Registered Providers, Councils, Private Individuals, Solicitors and Barristers. Follow us on Twitter @HouseLet Direct.