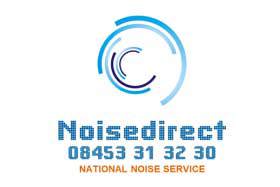 Noisedirect is the UK's only independent, impartial advice line and National Noise Service for noise-related issues, offering; low cost, fixed fee telephone advice and a range of noise-related services from qualified Environmental Health Practitioners.
At Noisedirect our experienced team of advisers with a regulatory background listen carefully to your noise problem and provide confidential, practical advice on issues that can give rise to ASB, noise nuisance or impact on public health. Whether you need advice on protecting your home or workplace, preventing noise problems from occurring or are the recipient of complaints of unreasonable noise, our unbiased advisers who all members of the CIEH can help. Noisedirect is the one-stop shop for all noise issues #WagingPeace.
Our services include:
Expert witness service; legal cases and planning inquiries
Homebuyers and sellers noise reports
Section 82 Advice Pack for taking legal action to stop noise
Advice on wood and laminate flooring problems/breach of lease
Amenity impact and noise breakout assessments; planning and licensing
Advice on sound insulation problems; HHSRS psychological hazards from noise
Our clients include Businesses, Landlords, Agents, Tenants, Corporate Landlords, Registered Providers, Councils, Private Individuals, Solicitors and Barristers. Follow us on Twitter @Noisedirect.