Region: UK
Contact: Lucy or the client service team
Telephone: 01442 877322
Email:

[email protected]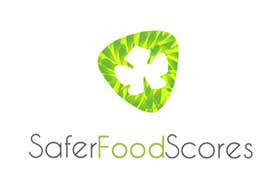 Safer Food Scores offer a range of food hygiene and health and safety consultancy, auditing and training services UK-wide. We help with one-off projects or offer complete compliance contracts to put your mind at rest. These include tailor-made food hygiene and/or health and safety manuals, regular audits, unlimited telephone advice, enforcement liaison and legal assistance. We'll even handle accident reports and food poisoning allegations for you. As part of the service, our auditors give food hygiene rating predictions as well as providing advice to help you receive a top score.
We are experts in food labelling, HACCP development and assisting manufacturers to achieve EU approval and supplier accreditation such as SALSA. We also provide food hygiene, allergen control, auditor skills, health and safety, first aid and train the trainer courses.
We have a primary authority coordinating partnership that our catering clients with ongoing contracts can opt into. This is a legally recognised partnership with one council that has 'assured' our food hygiene and health and safety management systems. Environmental health officers can be confident that these meet the legal requirements meaning that our clients will not suffer inconsistent enforcement.
We can set up and administer award-winning web-based and native apps to help our clients and their team members manage compliance more easily. We have also developed a CIEH Assured Level 2 game-based training app which is revolutionising the way hospitality workers are learning about food safety.
Our consultants save you money by not 'playing it safe' and introducing a fear of hazards that aren't serious or are unlikely to occur – instead they offer practical solutions. We pride ourselves on being reliable, quick to respond and always happy to go the 'extra mile'. We'll listen to you carefully, provide exactly what you need and regularly check that you're delighted with us!