An EHP has been made an honorary professor at the University of Stirling in recognition of the dedication he has shown to his role as Entrepreneur in Residence.
Scott Brady, whose career began in Dundee City Council as a trainee EH officer on a graduate apprenticeship in 1981, became the university's first Entrepreneur in Residence last year. He has run a string of successful businesses, starting with a pest control business which he set up after 13 years in local government. He later ran a fire extinguisher maintenance business and a recycling company, trained in English law and now runs SB Global HR and Legal LLP, a legal consultancy. Prior to the role at Sterling, he was the University of Dundee's first Entrepreneur in Residence 2012-14.
His role involves advising, encouraging and inspiring students who want to set up their own businesses. He works closely with the university's management school, doing presentations and working ad hoc with individuals to help develop their ideas.
His has not been a typical EH career path, but his EH background complemented his entrepreneurial spirit. "My EH career taught me to put so much effort into preparing properly. I couldn't have run any of my businesses without the discipline that working in local government taught me, and the moral ethics that we had to comply with as well," he said. "I learnt from the early years that you really had to do things properly, so I just turned the same skillset in later years to my legal work."
He said he has always been proud of being an EHP and that while pest control and fire extinguishers might not be the most attractive sounding enterprises, it's the passion for business that matters – and that's what he wants to get across to students. "When I do presentations for students, nobody has ever said to me 'it's a pity your businesses haven't been sexy'," he said. "I love running my own business. Doing top class work and valuing what you do is what's important."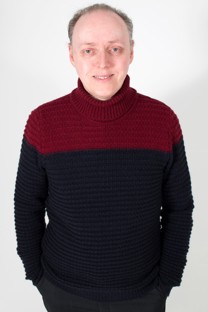 The University of Stirling's Entrepreneur in Residence, Scott Brady