A North London bakery that featured on a BBC programme with celebrity chef Mary Berry has been prosecuted for hygiene and food safety breaches and ordered to pay £28,070.
The Lefteris Bakery on Green Lanes, Palmers Green – which has since changed hands – was prosecuted by Enfield Council over a string of failings including a mice and cockroach infestation.
The offences relate to the period before the new owners took over in October 2018 but the business is trading at the same address with the same shop name. The council said there was no suggestion the new owners had done anything wrong.
On 6 June this year Highbury Corner magistrates' court ordered the company to pay fines totalling £25,000 relating to 18 offences contrary to Regulation 19 of the Food Safety and Hygiene (England) Regulations 2013. The business was also ordered to pay a victim surcharge of £170 and legal costs of £2,900.
Susan Inwood, senior EH officer, said as well as cockroaches, a there was 'appalling cleaning'. She added: "There was mould growth on the walls and even on the floor, which you don't normally see."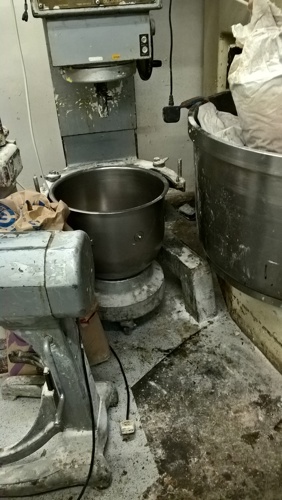 Equipment and mouldy floors at the bakery