Post-pandemic recovery is an opportunity for the Food Standards Agency (FSA) to become a better regulator and increase international cooperation, says its chief executive Emily Miles.
Speaking at the opening of the FSA's international food regulatory analysis conference on Tuesday (9 March), Miles said responding to COVID-19 has been "one of the greatest challenges" faced by any country in peacetime.

She added: "The UK food industry and its regulators have learnt a lot from the pressures in the last year.

"Our view at the FSA is that the food system did prove resilient. It was able to maintain food supply and safety in difficult circumstances, including when huge amounts of product which were intended for the catering and hospitality end of the market were being converted into things that were being used in retail or in food parcels.

"Food safety was protected and supply was protected. There were a couple of bumps on the road, but that worked. There is also a lot of collaboration and flexibility that we saw between government and local government where people moved quickly to adopt policies and practices to help keep food on the shelves. There's also lots to learn. I think we could have done more around the consumer interest."

She added: "Post-pandemic recovery represents an opportunity for us to apply those lessons, to become a better regulator and to increase our international regulatory cooperation."

Miles also highlighted the importance of collaboration as "an enterprise that makes the biggest difference to the consumer and to the world". She said collaboration was key to delivering trust, and that the sector needed to share knowledge and insight because "we're only as strong as what we do together".

Miles said: "The global food system is facing a complex and interconnected set of challenges. We've got climate change. We've got the public health concerns, particularly around non-communicable illnesses like obesity and diabetes. And then there's the economic challenge that countries are facing because of the impact of COVID.

"So what does that mean? It means that the way that the food is supplied, the types of food that are going to be available will change and it will force consumers to think differently and behave differently. And in the meantime, we as regulators are responsible for making sure that food is safe and is what it says it is."

Miles argued that in addition to this "incredibly important role" as regulator, it needed to also think about businesses providing food and make it as easy as possible for them to do the right thing, as well as for consumers. She also said the FSA will put consumer interest above economic interests.

Since the UK left the EU, Miles said the agency had strengthened its involvement with international partners. She said the FSA was particularly active with the Codex Alimentarius Commission, the global food safety and standard setting body, and had increased engagement with the International Food Safety Authorities Network (INFOSAN).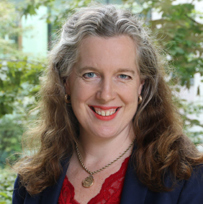 Emily Miles, chief executive of the FSA