Dame Judith Hackitt has been appointed as an advisor to the new Building Safety Regulator amid questions over why establishing the new body is is taking so long.
Hackitt undertook the Independent Review of Building Regulations and Fire Safety, which was published in May 2018, following the Grenfell Tower fire.
In December of the same year, the Government committed to taking forward all of Hackitt's recommendations – and went further by promising to establish a new national Building Safety Regulator.
Yet the process is dragging. The Building a Better Future consultation closed at the end of July and the Government has yet to report back (this is expected by the end of the year). Bearing this in mind, the earliest the Building Safety Regulator is likely to be established will be at least three years on from Grenfell.
CIEH policy manager Tamara Sandoul said: "Judith Hackitt's appointment as an advisor on the new Building Safety Regulator is to be welcomed. However, over two years have now elapsed since the Grenfell tragedy and we are still waiting for key reforms to be introduced.
"The establishment of a new national regulator to provide oversight on the safety of high-rise or high-risk buildings has wide-ranging support from stakeholders. Hopefully, this announcement will mean that things will now start to move more quickly.
"I would add that it will be very important to ensure that all those who will be working alongside it, are consulted about the design of the new regulatory body to ensure that its work is focussed in the right areas and effective."
Communities secretary Robert Jenrick MP promised that the regulatory body will have "teeth to ensure all residents are safe, and feel safe, in their homes both now and in the future".
The Building Safety Regulator will oversee the design and management of buildings and be able to apply criminal sanctions to building owners who break the new rules.
The Ministry of Housing, Communities and Local Government was unavailable to comment.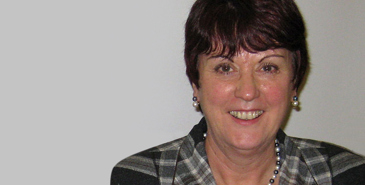 Dame Judith Hackitt