EHP Francesca Bell works for Lincoln City Council in the Intervention Team, a project set up in 2018 to tackle rough sleeping, begging, antisocial behaviour and substance abuse in Lincoln city centre.
In the week after the government issued its directive that all rough sleepers should be found accommodation during the COVID-19 pandemic, Lincoln found shelter for all of its rough sleepers. But it's not as simple as that, says Bell, and removing them from their day-to-day routine and networks could spell disaster for some. She talked to EHN Extra about some of the issues:
"We're really lucky in Lincoln, there's a lot of provision for the homeless. Over the past 18 months there's been a lot of work done with the funding through MHCLG with our partner teams at City Hall.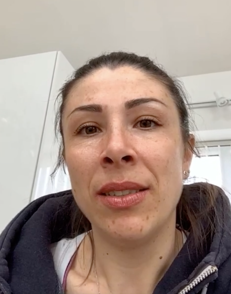 "But we did see a really sharp increase in homelessness just before the pandemic. So over the summers of 2017 and 2018 homelessness had risen nationally anyway but we'd seen a three-fold-above-the-national-average increase. We weren't really sure why, although there are a lot of good guesses: we're a big rural county and Lincoln city is the main hub. And the more we've put support and different services in the city, that almost makes us a beacon for people that need help and support.
"Then we've had this direction from central government to house our rough sleepers. The rough sleeper team in Lincoln, which works alongside the Intervention Team, have done a fabulous job with locating just under 20 that we knew about that were unhoused. Obviously the directive was very short notice and my understanding from the rough sleeper team is that it's been a combination of existing provision and additional properties (for example, empty ones) that the council have had to get ready at short notice.
"But accommodation is just one part of the issue. They need so much support and you're removing all of that contact with other people from them. And they don't have some of the life skills that the rest of us have to manage.
"Unfortunately some of them won't stay indoors. If they're failing to self-isolate, and obviously if the lockdown becomes more stringent, there's a concern that they'll end up being the people who are placed in prison as a result of the new laws. Although equally that might actually get them the support and the companionship they need in a bizarre roundabout way – but it's criminalising them to get to that point which we'd all accept is less than ideal.
"Without addressing all those issues in a combined way we're only ever going to set them up to fail again which then just I suppose makes that gap between them and services even bigger. I guess time will tell in terms of what happens."