Calls for a chief EH officer for England have been backed personally by Christina Marriott, chief executive of the Royal Society for Public Health (RSPH).
CIEH has been campaigning for a chief EH officer for England – as there is in Wales and Northern Ireland – to help government understand the EH workforce skills and direct this resource.

Marriott said she lent her personal support to the idea during an interview for the June issue of EHN magazine, in which she talked about pandemic lessons, public health and environmental health, the shake-up of Public Health England, and whole-systems thinking.

She said: "My personal view is that I would support it because I think there is something about having the voice of the right level of the profession to be able to be in those conversations.

"That's not an RSPH position as yet – I've not had that conversation internally, certainly. But personally I would support it.

"I think there are similar [arguments] around chief EHOs that allows a perspective to come into conversations at the right level".

Earlier this year Dr Huw Brunt became Wales' new chief environmental public health officer, a change in job title from his predecessor, who was chief environmental health officer. Brunt is a public health consultant with a background in environmental health and a PhD in air quality and public health research.

Read more about Christina Marriott's vision for public health in the June issue of EHN, out at the beginning of June.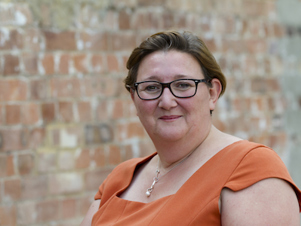 Christina Marriott, chief executive of RSPH