You can renew your membership online in minutes via MyCIEH, and if you pay by Direct Debit you could save up to £26*.
What's more, if you renew by Direct Debit you can split your payment into 12 manageable monthly instalments - as little as £5.08 a month for an Affiliate member.

CIEH membership provides you with the essential tools, guidance and status that helps you stand out from the crowd, as well as an internationally recognised badge of competence and professionalism in environmental health.
Enjoy benefits next year such as:
Access to webinars
The opportunity to attend events in your regional hub
More national conferences with member-only discounts
Help set the agenda for the lobbying and campaigning work our policy team carry out for the profession
Practical and technical resources including toolkits and briefings
Use of special designatory letters for Associate, Member, Chartered and Fellow
Access to professional development tools such as our full professional standards and competency frameworks
Policy and news updates via our Member Connect newsletter
Access to Environmental Health News (EHN) magazine in either physical or online formats
15% savings on venue hire at 15Hatfields, our sustainable events space
To renew online you must have a MyCIEH account. If you have not already done so, you will need to create a new account.
You can save up to £26 by renewing by Direct Debit - see our Membership Fees 2020 for details. For further information, please see our FAQs.
*Saving on renewal rate depends on membership type.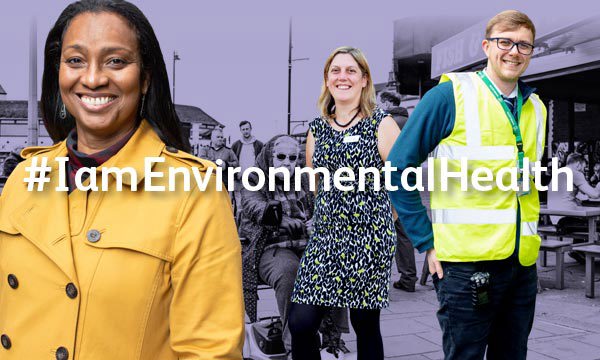 What is environmental health?
Find out more about the vital work Environmental Health Practitioners do to keep us healthy and safe.
Find out more
Top