Guardians of Grub: help fight food waste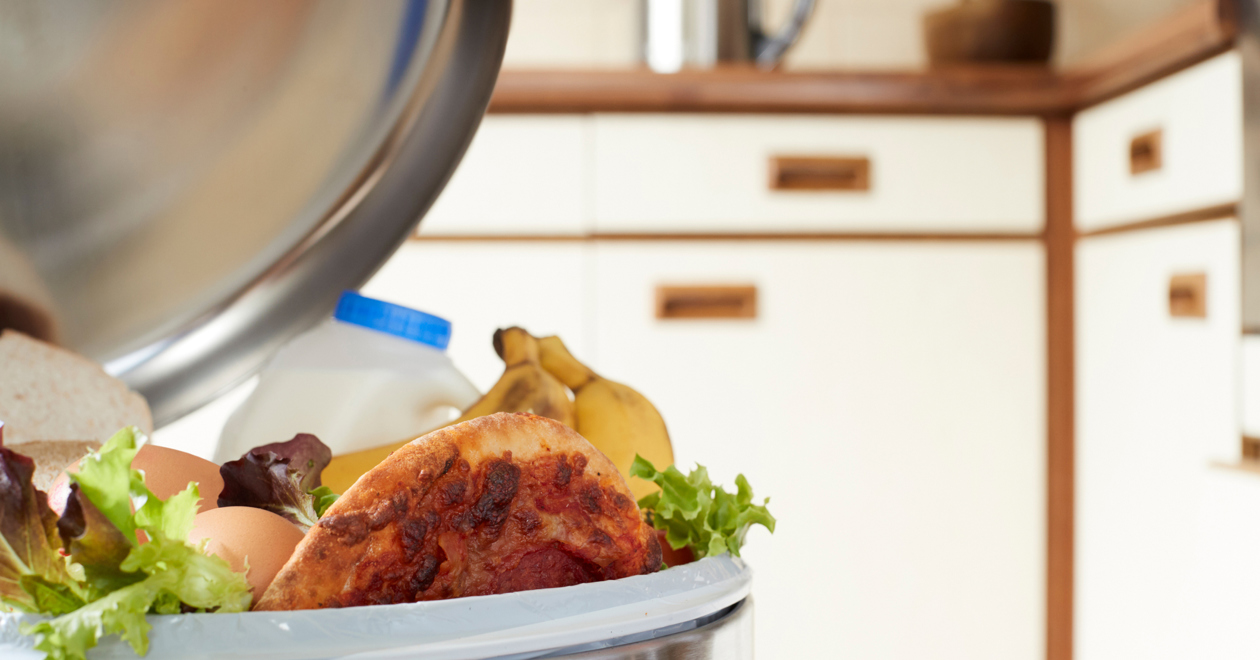 In the UK, the Hospitality and Food Service sector throws away one million tonnes of food, 75% of which is avoidable; it could have been eaten.
The growing public consciousness about climate change in recent months, has the potential to be a watershed moment – but only if we decide to act on it. 
No one can reasonably argue against food waste being bad for the environment, bad for the bottom line and is morally wrong.
I've spent many years collaborating with business and sector bodies like CIEH to find solutions to HaFS sector food waste. I'm pleased that we've made great progress, but there's still more to do to tackle the food thrown away that costs the average outlet a staggering £10k each year. It's the equivalent of 1.3bn meals, or 1 in every 6 meals served. It's time to take a stand, and I'm calling on CIEH members to join us to Stand Up For Food this September to harness energy and collective commitment to really getting to grips with the food we are wasting in the sector.
WRAP's new Guardians of Grub campaign is designed to reinforce the point that we are all in this together.  We are all part of the problem, and therefore can be part of the solution. So the bold rallying cry for September is Stand Up For Food Month to contribute towards the UK's goal of halving food waste by 2030.
One example of collaborative working using WRAP's free tracking tools, is a pilot project undertaken with Derry City & Strabane District Council and Mid & East Antrim Borough Council.  This project enabled 17 businesses to measure food waste and potentially save over £21,000 per year through the introduction of simple measures to prevent food waste by 50%. EHOs worked closely with their business managers to undertake the project, and the materials allowed the addition of the Council logo to add credibility.
By using food waste measurement tools the businesses identified 131 tonnes of wasted food each year, costing £251,764. Preparation and plate waste were found to be the biggest sources of food waste, and by continuing use of the food waste tracking calculator, 2 of the businesses were able to demonstrate a reduction in food waste after just 4 weeks.
The ask of CIEH members is to share these materials with your business contacts and encourage them to start tracking and taking action on reducing their food waste, by getting involved with the September Month of Action.
And for businesses, policy activity is happening on this agenda; a whole dedicated chapter to tackling food waste is included in the Resources and Waste Strategy, and the appointment of Ben Elliot as the UK Government's Food surplus and Waste Champion is another sign that policy makers take the issue of food waste seriously. Business should too. The message is clear: if progress is not made voluntarily then Government could compel action through legislation.
I would encourage all those in the hospitality and food service sector to join us in the new Guardians of Grub campaign, which aims to tackle the £3 billion which is thrown away by this industry annually. Aimed at everyone from Michelin star restaurants to local pubs, from the kitchen porter to the CEO, the campaign provides a range of resources to encourage simple, low-cost changes to the way food is bought, prepared and served.
Find out more register at www.guardiansofgrub.com and follow #GuardiansofGrub as we get ready to Stand Up For Food this September.
Hear Eleanor Morris talk about the Guardians of Grub campaign and how to get started on reducing food waste at our Reducing food waste webinar on 18 March 2020.