New campaign to promote environmental health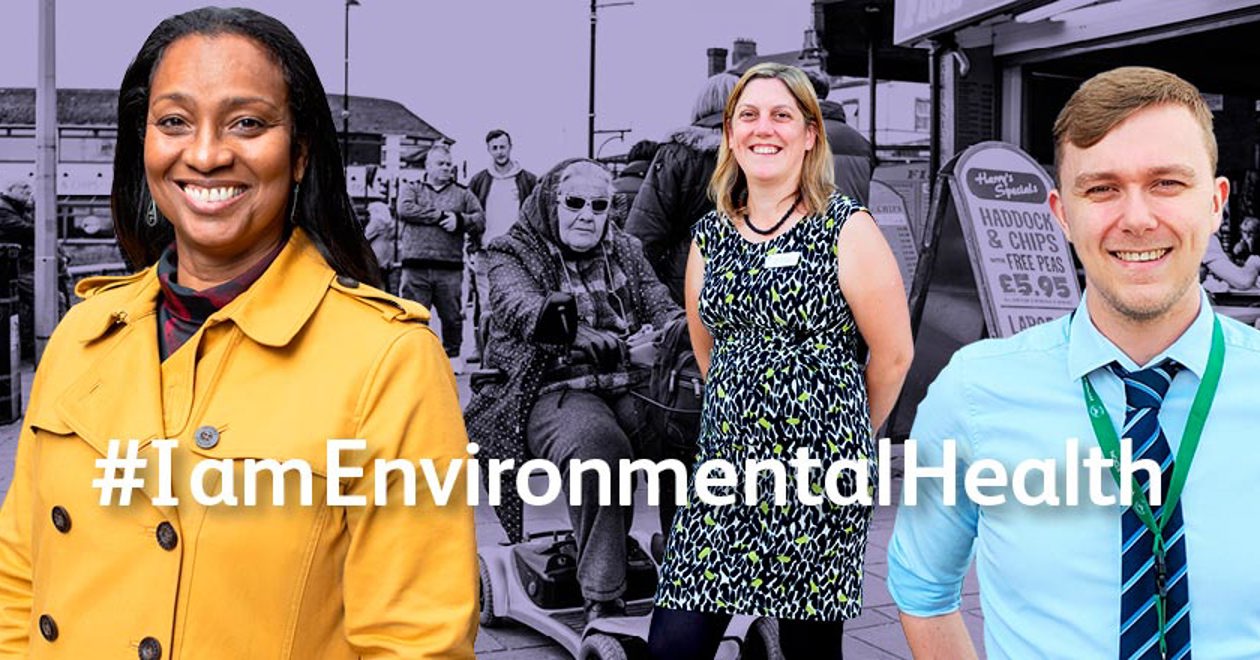 CIEH is launching a new campaign aimed at raising the profile of environmental health and inspiring the next generation of Environmental Health Practitioners (EHPs). Entitled "What is Environmental Health?" the campaign's launch on 26 September will coincide with World Environmental Health Day.
The work of EHPs to safeguard human health and wellbeing is often overlooked. By focusing on a diverse range of CIEH members, the campaign will showcase the vital role they play in protecting the public. It will shine a light on their different roles and responsibilities, from food safety through to housing and environmental protection, as well as what inspires them.
This campaign is designed to catch the eye, supported by a suite of digital resources for use by anybody who wants to help promote the profession, and a new dynamic section for our website. Alongside the member case stories, we will describe the core purpose of environmental health, what EHPs do and how to become one.
CIEH will promote the campaign in all its marketing channels, using social media to engage with the next generation of EHPs with video and other shareable content. Using the #IamEnvironmentalHealth hashtag, it will encourage existing EHPs to share their positive experiences and express pride in their profession.
Watch out for more information on this exciting new campaign and how you can get involved.