Allergen labelling - preparing for change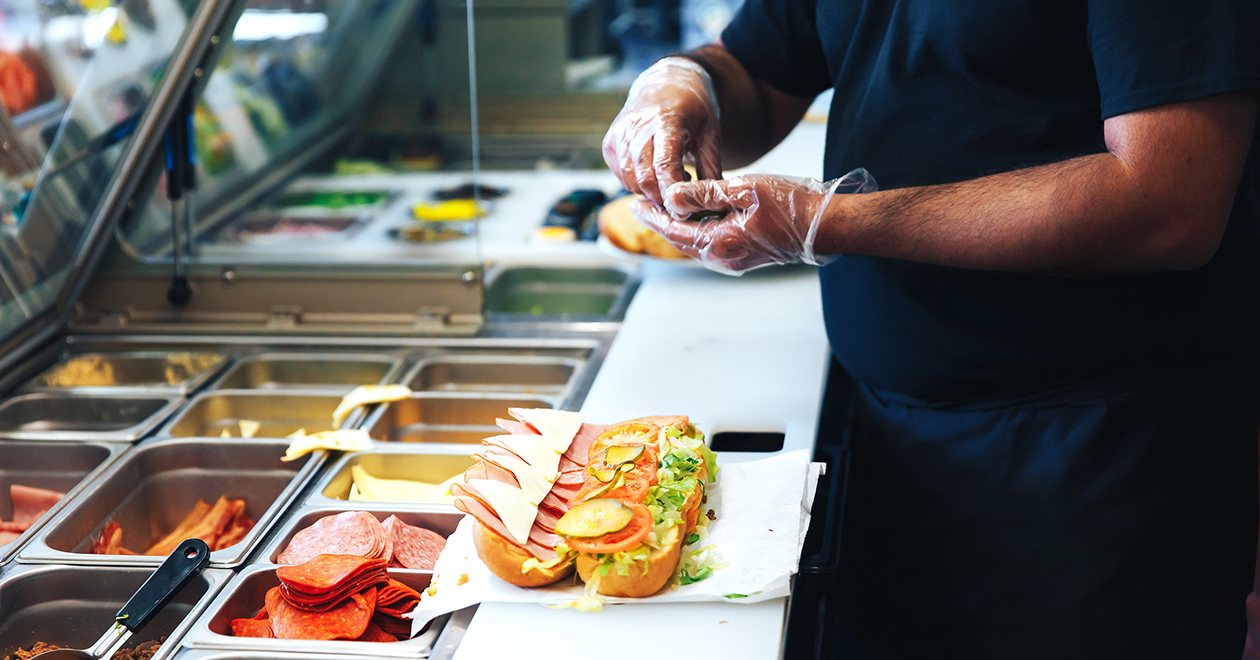 Kate Thompson, CIEH Director for Wales, explains the changes to allergen labelling rules coming into force in 2021 and the drivers for change. The current consultation on proposed changes to Technical Guidance on allergen labelling is outlined, and CIEH members are urged to respond to the consultation with their thoughts.
1-2% of adults and 5-8% of children in the UK have a food allergy. Symptoms of an allergic reaction can be mild, such as itching around the mouth and rashes, or severe, such as vomiting, diarrhoea, wheezing and on occasion anaphylaxis (shock).  Tragically, around 10 people die from allergic reactions to food every year.
Food businesses can currently provide allergen information for food prepared and sold on the same premises (prepacked for direct sale, PPDS) by any means that they choose, including orally by a member of staff. Without a label, consumers could make the assumption that the food they are purchasing does not contain allergens. Furthermore, they may not ask about allergens because they mistakenly believe there are no allergens in the food they are about to consume. Unlike prepacked food, there are no requirements for allergenic ingredient information.
The death of 15-year-old Natasha Ednan-Laperouse in 2016 after eating a baguette from Pret A Manger will change that.  Natasha unwittingly ate a baguette containing sesame seeds which had not been labelled.
The inquest into Natasha's death led to calls by her family for an urgent review of the law. As a result, new legislation will come into force on 1 October 2021 which will change the way food businesses are required to provide allergen information on foods prepacked for direct sale (PPDS).  
From 1 October 2021, food prepacked for direct sale will need to have a label with a full ingredients list, with an emphasis on the allergenic ingredients. This will bring it into line with prepacked food labelling. So which foods exactly will come within the scope of the new requirements? The Food Standards Agency (FSA) is currently consulting on proposed updates to its Technical Guidance on food allergen labelling which sets out the three rules for deciding whether food is prepacked for direct sale. To fall within the definition the food must be:
Presented to the consumer in packaging
Packed before the customer selects or orders it
Packed at the same place it is sold
The guidance gives some illustrative scenarios where the new rules will apply. Industry and regulators have voiced some concerns about the practicalities of the proposed changes, and we would urge you to read the consultation and let us know your thoughts and respond to the consultation.
More recent cases, including that of 18-year-old Owen Carey who died after eating a chicken burger in a Byron restaurant, have highlighted the importance of managing allergens to avoid potentially tragic human consequences. If the correct allergen information is not readily available, whether on labels or at point of sale, lives can be lost, and brands and reputations can be severely damaged.
Food businesses should ensure allergen management is a key element of their food safety management system. Clear information about which allergenic ingredients are contained in every food item for consumers should be available on request and kept up to date -changing recipes and suppliers should trigger a review. 
Staff training on allergens is crucial, as they need to understand how serious an allergic reaction can be and that getting it wrong can cost lives. Young adults are a particularly vulnerable group. The Food Standards Agency '#Easytoask' campaign is raising awareness of the need for allergy-prone people to ask about allergens when they eat out and not take unnecessary risks. It is encouraging that more businesses are having conversations about allergens with customers at the earliest opportunity e.g. when they are being seated or when they are ordering their food. However, this needs to become the norm, and staff have to be encouraged to always ask customers whether there are any foods they need to avoid and to be aware there are foods other than the 14 listed in law that can cause problems for some people. Talking saves lives.    
We are concerned that there are food allergy incidents taking place which never go reported. Sufferers may have mild reactions and administer their own medication or be admitted to hospital for treatment. There is no central system for customers or health professionals to report such cases, which means they may never be investigated. A near miss today could have more serious consequences for an unwitting customer tomorrow. We are therefore calling for action to explore how such a reporting system could be introduced.