CIEH events: time for change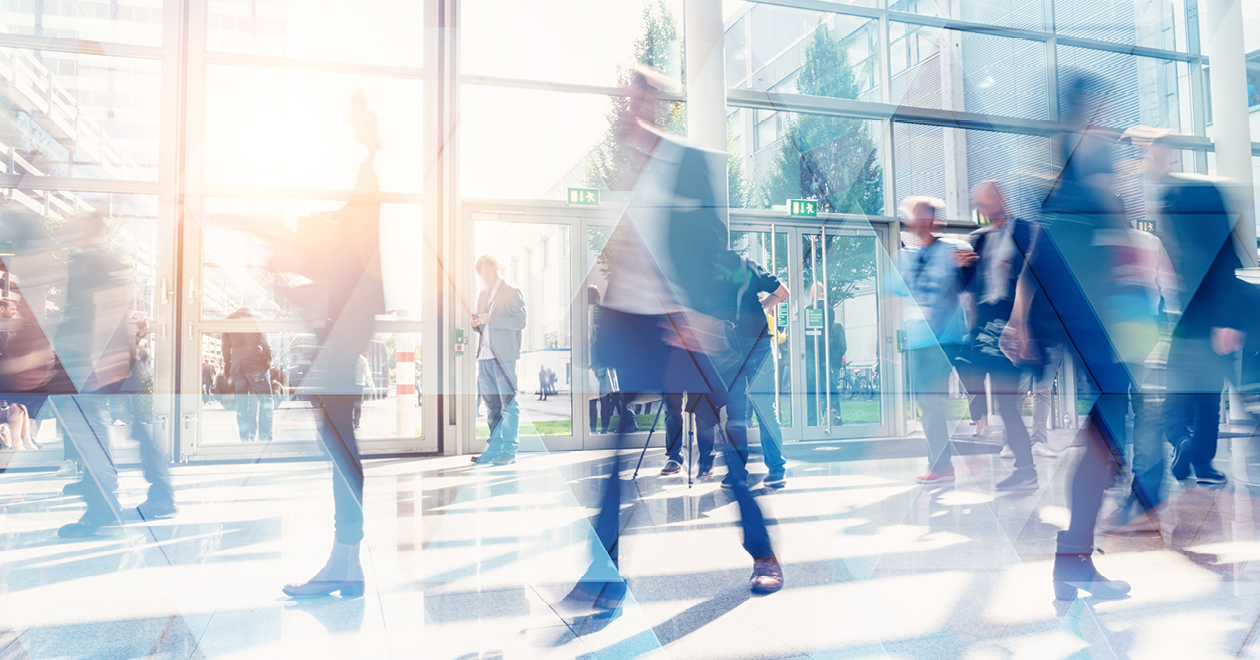 For the events industry as a whole, the arrival of the coronavirus (COVID‑19) pandemic has prompted some difficult but ultimately necessary decisions.
We have all had to consider the health and safety of our respective delegates, speakers and staff as our utmost priority and CIEH's response has been to postpone all our events across the UK until at least 31 July 2020.
We are planning to recommence delivery of our events programme from 1 September 2020 onwards. However, mindful that we are in exceptional emergency circumstances, we will continue to review the situation and follow advice from the government and relevant public health agencies across the UK.
In doing so however, we are conscious that we need to continue to provide access to best practice and insights from industry leaders for the benefit of our members and the wider profession. Our aim has always been to deliver efficient and effective events in line with today's needs and demands, which has been supported by an investigation of the different ways to provide training and essential updates, prior to the emergence of the current crisis.
One of our first responses to this has been the introduction of our new programme of webinars. Following the success of our initial series of regional webinars on the broader theme of coronavirus, we are now delivering them weekly on the pandemic's impact on other key areas such as housing, public health and noise. Their focus is to provide the environmental health community with the latest information and best practice in dealing with new situations and new regulations. The good news is these webinar-style updates will continue to be rolled out as part of our membership offering, long after the pandemic ends.
Many members may be asking or thinking why can't all CIEH events be free and online? The long-term goal for our events programme is to continue to provide the best and most accessible training that we can on platforms suitable for all our members, from online training to face-to-face networking events.
The arrival of the coronavirus (COVID-19) pandemic has made us all acutely aware of the impact our decisions and work practices can have on both society and us as individuals. The obvious benefits of taking events online such as reduced travel time, costs and environmental impact are important factors that can help us address this. We have already reduced our printing for events by 60% and now provide delegates with the training resources online.
Unfortunately, while going online does reduce certain costs, accessing the right experts and ensuring that our training and trainers are fit-for-purpose will always entail an expense. The old adage 'you get what you pay for' is very apt here as quality does come at price.
The value of face-to-face networking events is still recognised as one of the most powerful tools available for providing growth opportunities at a personal and professional level. This is why we will continue to deliver our large conference-style events, providing our members with the unique opportunity gather together with Government and industry professionals to debate and discuss latest thinking and essential legislative updates. Our programme will begin again from September and includes headline conferences on some of the essential topics for environmental health such as housing, food safety and pest control.
We want to help members to gain their CPD in ways that work best for them and our events are just one of the many ways to achieve this. Our CPD FAQs includes details of all the activities that can be counted and we do of course recognise that the pandemic and the accompanying lockdown will both severely impair some members' ability to attend training.
We are currently in the process of reviewing our CPD scheme to ensure it that is more inclusive and accessible. We are also busy updating our internal systems to ensure we can deliver the events element of this in the variety of ways our members would like.
Most importantly, right now we hope that you, your family and colleagues remain safe during this time and we look forward to seeing you at future events – either virtually or in person.