My experience as a CIEH Trustee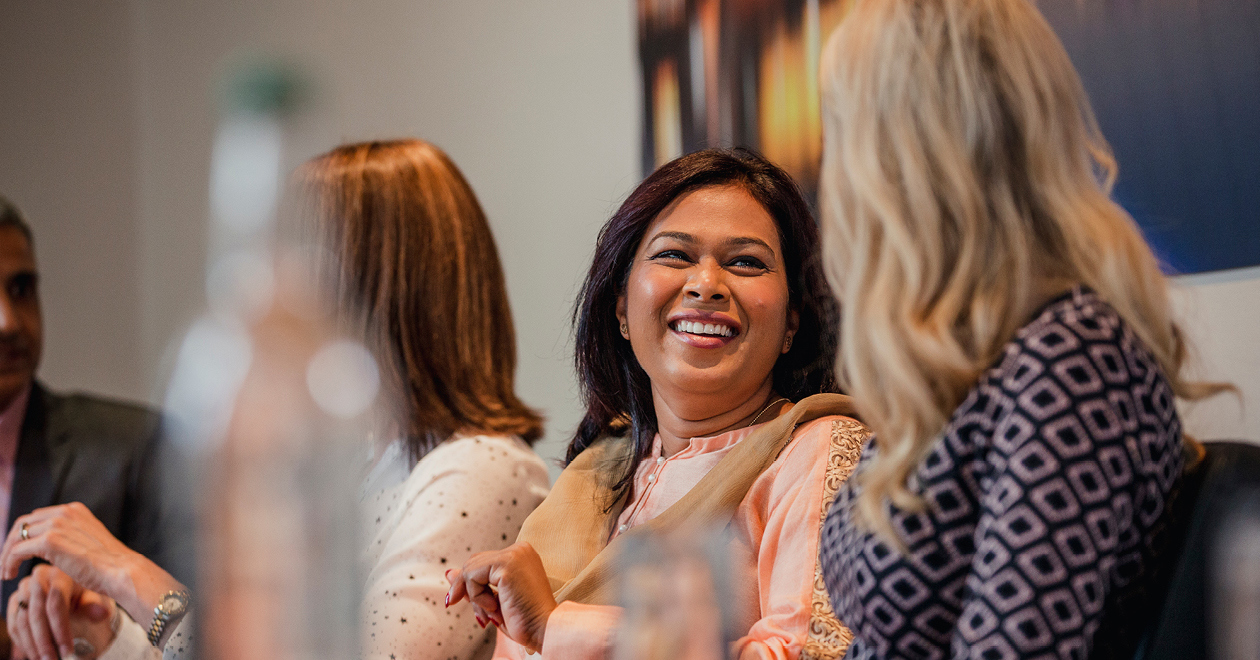 Jessica Tabois is an Environmental Health Officer at Westminster City Council. She joined the CIEH Board of Trustees in January 2019, and was a contributor to our recent What is environmental health? campaign, appearing in a short film on food safety at Winter Wonderland in London's Hyde Park.
When I first made the decision in 2018 to put myself forward to become a member of the CIEH Board of Trustees, I genuinely thought I wouldn't have a chance of being elected. I had been a CIEH member since 2014, and only just completed the BSc Environmental Health degree at Middlesex University.
As a recently employed technical officer that was new to the profession, and working towards their Portfolio of Professional Practice (PPP), I didn't feel that I was being represented as a young woman working in environmental health. Likewise, my initial experiences of CIEH meetings had not been very positive, and I noticed a lack of other women in prominent roles that felt like it wasn't a true representation of today's profession.
After a discussion with my peers and my former lecturers, I summed up the courage to put my name forward. I remember the feeling on the day that the nominations were released. I was so nervous and even doubted if I had done the right thing.
I looked over the candidates' book which had been released, and from that moment I was sure that I didn't have a chance of being nominated. Just by looking at the size of my statement and my relative lack of experience compared to that of the others made me feel that the decision of who to appoint had already been decided.
I was on holiday when the results were announced. I received a personal email from CIEH's Chief Executive, Anne Godfrey, congratulating me and informing me that my three-year term would commence in January 2019. I was in complete shock but so honoured!
It wasn't long after that the Board of Trustees' meetings began. We are given our three years' worth of meetings in advance so that we can arrange our work and life around the dates. At first, I felt that such high-level meetings were outside of my comfort zone, especially when unfamiliar topics such as the financial management of CIEH were brought up. However, I felt able to confidently speak up about issues that directly related to environmental health.
The Board of Trustees has five meetings a year, but the meeting on strategy which took place in June 2019 really made an impression on me. This was a pivotal moment where I not only discovered how CIEH operates as an organisation, but was able to help shape it. We discussed the future direction that we wanted CIEH to take, the pathway to get there, what it would look like in real terms and our priorities, especially in the context of our members.
Not only was that meeting a really positive experience, but my colleagues on the board made me feel at ease. On the back of that, I then put myself forward to sit on the Learning and Qualifications Advisory Group (LQAG). I felt my experiences of gaining an accredited degree, trying to find work as a technical officer, working in a local authority and completing my PPP provided me with the necessary insights to advise the board on what it feels like to actually go through the process and the obstacles that are faced by those coming into the environmental health profession.  In fact, being a contributor to LQAG has been probably my favourite part of being a trustee so far.
In addition to the meetings, there are also opportunities for board members to get to know each other socially, and it's been really enjoyable to find out about their different experiences and backgrounds in environmental health.
I also want to mention how welcoming all the staff at CIEH have been. I've met so many new faces and it really feels like family when you walk into the offices, from the welcome at the reception desk all the way through to the management team.
I would definitely encourage members to participate and get involved with the governance of CIEH – if you feel nervous or unsure about putting yourself forward for any roles, I would say take the leap. The support and encouragement you'll get is truly inspiring, and with the chance to make a positive contribution to our profession, you won't regret it.