New guidance on closure of businesses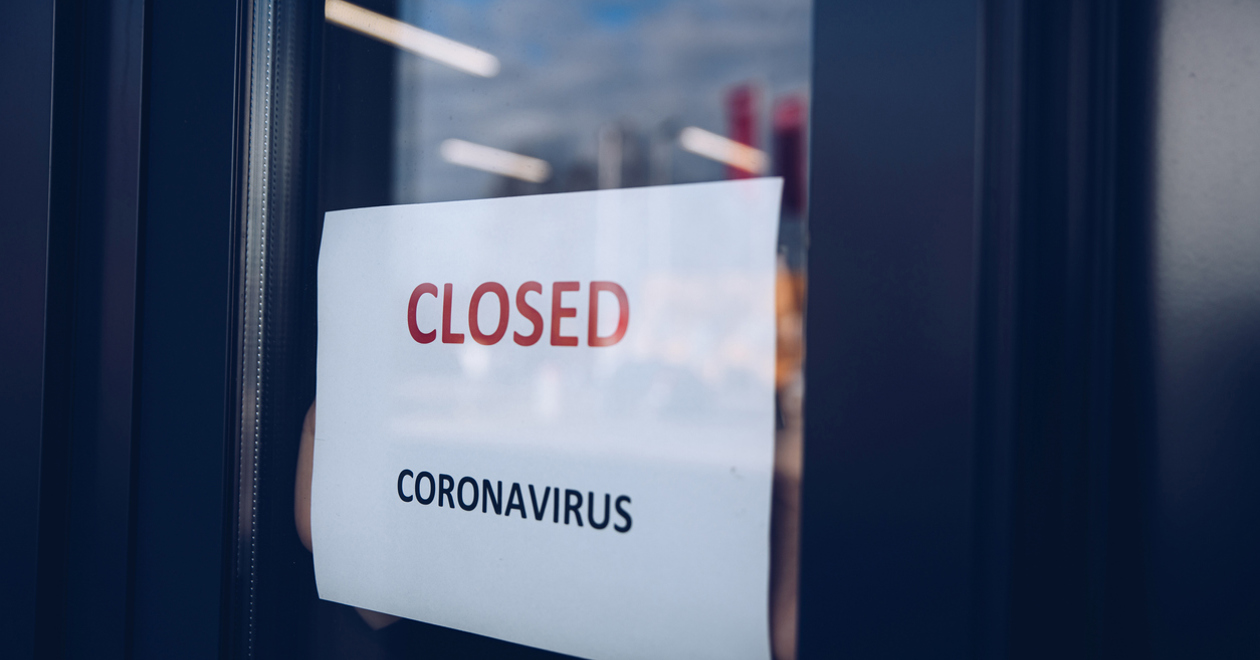 Government passed new legislation on the closure of businesses on Thursday 26 March, which supersedes legislation from earlier that week. The situation is slightly different across the UK nations, so we have summarised this below.
We are also working closely with our colleagues at the Office of Product Safety and Standards (OPSS). They would be interested in hearing from Environmental Health Practitioners (EHPs) with any questions or clarifications that might be usefully covered in future updates of the guidance. Please get in touch with us if you have a question you would like us to pass on to the OPSS team. We are also gathering information on how enforcement is working at a local level. Are EHPs being authorised to carry out this work in your authority? Are businesses generally compliant? We'd love to hear from you.
England
EHPs will have a key role to play in enforcing the closure of businesses. In England, the first set of regulations, The Health Protection (Coronavirus, Business Closure) (England) Regulations 2020 were revoked and yesterday replaced by The Health Protection (Coronavirus, Restrictions) (England) Regulations 2020. However, where an offence has been committed before revocation, this continues to be in force. Guidance on business closure can be accessed here.
OPSS said:
"It is recognised that environmental health teams are well placed to lead this work as you are already have strong relationships with local business and business representatives and you understand how to work with them to ensure that they the doing their bit to protect the public and the NHS.
"As Local Authority Trading Standards and Environmental Health services, you have an important role to play in leading the work on business closures- protecting the public and our NHS. We appreciate your hard work during these challenging times. This is an opportunity to demonstrate the vital work you do on the frontline, supporting businesses, in a proportionate way, that delivers protection."
OPSS is working on updated on enforcement for local authorities and a template prohibition notice. There is also provision for fixed penalty notices. The notification to local authorities can be found here.
The police have now have been advised to speak to local authority contacts to agree local response and coordination. The police will be leading on social distancing enforcement, primarily focused on the public.
Wales
In Wales, similar regulations were made yesterday and are available here.
EHPs will be involved in the enforcement of business closures. The Welsh Government is currently working on template notices.
The Welsh rules state that retailers that are allowed to open, such as supermarkets and off-licences, should take "all reasonable measures to ensure that a distance of two metres is maintained between any person on the business premises". However, this requirement is not included in the English regulations. There are also further provisions in the Welsh regulations relating to holiday accommodation and the closure of public footpaths and land.
Scotland
In Scotland, a separate set of regulations has come into force. The regulations will be enforced by a constable or a relevant person who is designated by a local authority, which is likely to include EHPs.
The legislation is available here.
Northern Ireland
Regulations for Northern Ireland are expected imminently but at the time of writing are still in draft. We will update this as soon as further information is available.