Part One of the National Food Strategy – what you need to know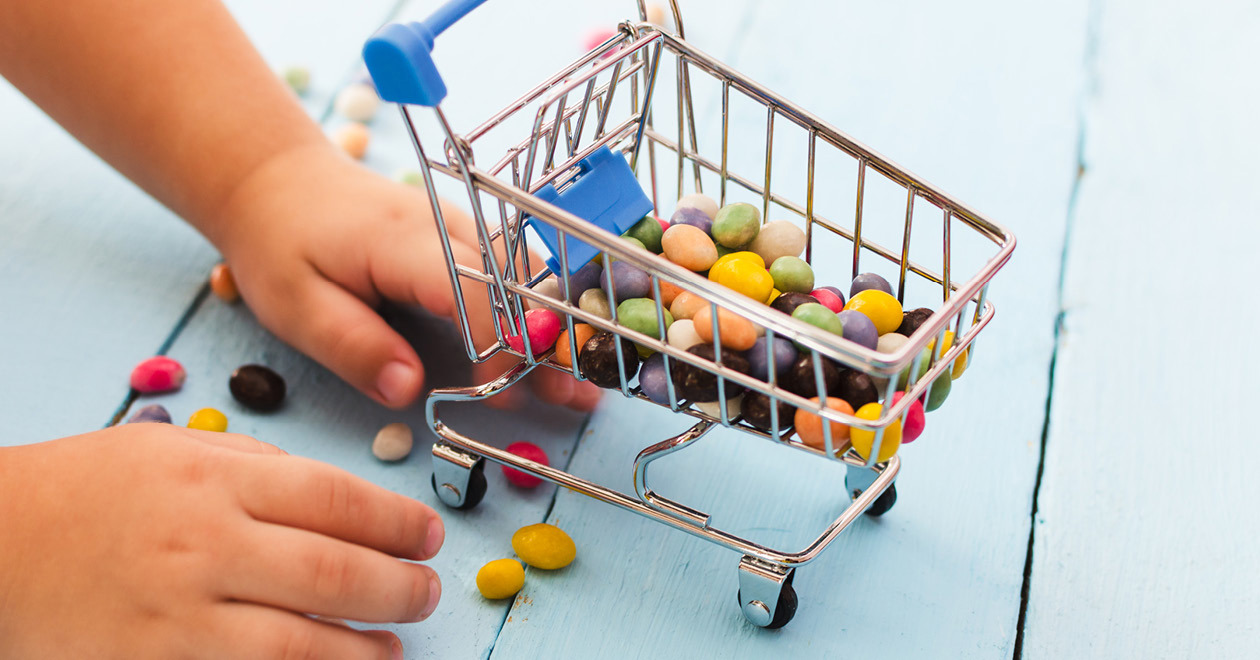 The eagerly anticipated Part One of the National Food Strategy for England has been published today. But this is not the comprehensive plan for transforming the food system from field to fork that was promised – this will come later in Part Two in March 2021. Part One instead presents urgent recommendations, in light of the turbulence caused by the COVID-19 pandemic, in preparation for the end of the EU exit transition period on 31 December 2020.
This interim report focuses on the key areas of food poverty and trade. Strategies to tackle obesity and promote healthy eating are also included but these have already been taken up in the Government's Obesity Strategy which was published earlier this week. We have summarised the main recommendations for you below.
Trade, standards and sovereignty
On trade, standards and sovereignty, the report recommends the Government should only cut tariffs on products which meet the UK's core standards. This falls short of enshrining standards in law, and a dual tariff system would mean that imports of products that are currently banned would be permitted to enter the UK. However, there are also suggestions for greater parliamentary scrutiny of trade deals and for an independent commission to assess the impacts of trade agreements, including on food safety, public health and the environment.
The National Food Strategy recommends:
The Government should only agree to cut tariffs in new trade deals on products which meet our core standards. Verification programmes – along the lines of those currently operated by the US Department of Agriculture to enable American farmers to sell non-hormone-treated beef to the EU – should be established, so that producers wishing to sell into the UK market can, and must, prove they meet these minimum standards. These certification schemes should not only cover animal welfare but also environmental and climate protections where the impact of a particular product is severe (for example, we should not cut tariffs on beef reared on land recently cleared of rainforest). The full set of core standards should be defined by the newly formed Trade and Agriculture Commission 
The Government should give itself a statutory duty to commission an independent report on all proposed trade agreements, assessing their impact on: economic productivity; food safety and public health; the environment and climate change; society and labour; human rights; and animal welfare. This report would be presented alongside a Government response when any final trade treaty is laid before Parliament. Sufficient time must be guaranteed for the discussion of these documents in the House of Commons, the House of Lords, and by the relevant select committees
The Government should adopt a statutory duty to give Parliament the time and opportunity to properly scrutinise any new trade deal. It must allow time for relevant select committees to produce reports on any final deal and allow a debate in the House of Commons
At CIEH, we are continuing to campaign to prevent imports of food and agricultural products that do not meet the UK's high standards from entering the UK. Along with 26 organisations and academics, we have written to the major retailers and food service companies to ask them to commit to not selling products of lower standards. So far, we have had responses from Aldi, Waitrose, Asda, Coop and Lidl, and a series of supermarket leaders have come out publicly to say they will not stock products that would breach current UK standards.
Food insecurity and disadvantaged children
To support disadvantaged children, the strategy includes a number of recommendations which aim to tackle food poverty and ensure that all children have access to nutritious food.
The National Food Strategy urges the Government to:
Expand eligibility for free school meals to every child (up to 16) from every household on universal credit
Extend the Holiday Activity and Food Programme to all areas in England, so that summer holiday support is available to all children in receipt of Free School Meals
Increase the value of Healthy Start vouchers to £4.25 per week, and expand the scheme to every pregnant woman and to all households with children under four years of age where a parent or guardian is in receipt of Universal Credit or equivalent benefits
Extend the work of the Food to the Vulnerable Ministerial Task Force for a further 12 months up until July 2021. It should collect, assess and monitor data on the number of people suffering from food insecurity at any time, and agree cross-departmental actions, where necessary, to support those who cannot access or afford food
Healthy eating and obesity
The report had also planned to make recommendations on banning promotion of foods high in fat, sugar or salt (HFSS) and on banning advertisements of HFSS products being shown on TV and online before 21.00. But the Government was one step ahead and has incorporated these policies into its new strategy to tackle obesity.
The National Food Strategy welcomed the Government's commitments to:
Legislating to end the promotion of HFSS foods by restricting volume promotions such as buy one get one free, and the placement of these foods in prominent locations intended to encourage purchasing, both online and in physical stores in England
Banning the advertising of HFSS products being shown on TV and online before 21.00 and holding a short consultation as soon as possible on how we introduce a total HFSS advertising restriction online
The Government's Obesity Strategy sets out a number of other measures, including:
Introducing a new campaign – a call to action for everyone who is overweight - to take steps to move towards a healthier weight, with evidence-based tools and apps with advice on how to lose weight and keep it off
Working to expand weight management services available through the NHS
Publishing a four-nation public consultation to gather views and evidence on the current 'traffic light' label to help people make healthy food choices
Introducing legislation to require large out-of-home food businesses, including restaurants, cafes and takeaways with more than 250 employees, to add calorie labels to the food they sell
Consulting on making companies provide calorie labelling on alcohol