Last chance saloon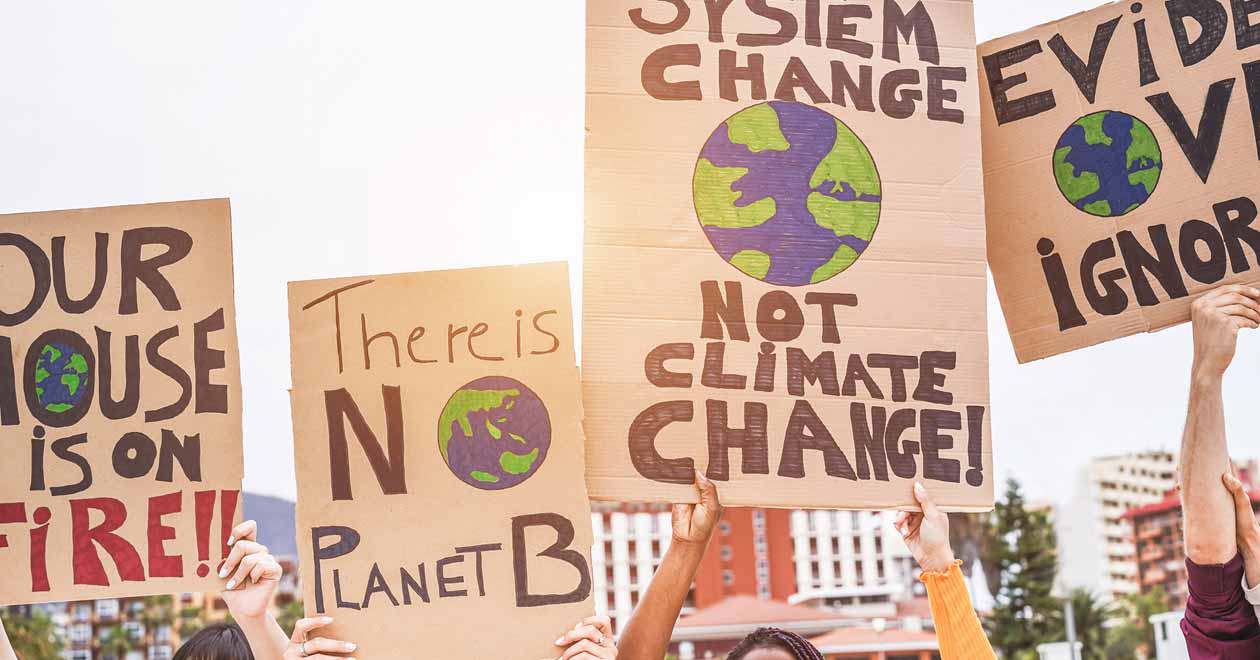 The January 2010 issue of the Royal Society for Public Health's (RSPH) journal, Perspectives in Public Health, published an article that I had been invited to contribute called "Climate Change – the greatest public health threat of our time: Seeing the wood, not just the trees".
In that article, I argued then that the climate crisis was, even then, not so much an environmental emergency but a public health one:
"If we cannot learn to live within sustainable limits and damage beyond repair the essential life support systems that we depend on, they will fail catastrophically with horrific consequences for humanity. All credible, reliable scientific evidence suggests that without profound and significant change that is exactly where we are headed. However, there is time, albeit short, to avoid the very worst consequences of runaway climate change. But to do so requires collective and urgent action now!"
Environmental health professionals should, and do in my view, understand this implicitly. And while I believe that those words were true then, they are now even more so. All the evidence is telling us that now we really only have about 10 years to set the course for the kind of radical change required to decarbonise our lives, our societies and our planet.
And so, on the eve of the 26th UN Climate Change Conference of the Parties (COP26) and arguably the most important COP of all, in a letter sent to the UK's Prime Minister, we have:
Urged him to ensure that the UK plays its full part in leading, what we hope history will judge as the point where world leaders truly responded to the challenge and agree a roadmap for the next decades that avoids the catastrophe towards which we are currently headed
Set out the fact that environmental health professionals potentially have a significant role to play in combatting climate change, and that CIEH is committed to supporting them in delivering on that potential
Asserted that as an organisation, in addition to running one of London's most sustainable venues (15Hatfields), we have reviewed and revised our environmental policy to reflect our commitment to achieving net zero carbon emissions through changes to our day-to-day business
Environmental health professionals implicitly understand the absolute interdependencies between human health and wellbeing and the natural and built environments. We are innovative and practical problem solvers that have so much to offer by way of support and solutions to businesses and communities in how they address this challenge, whether by mitigating the impacts through reducing environmental impacts or adapting to a future coping with some survivable climatic impacts.
Several years ago now, CIEH did a considerable amount of work in this space. We intend to revisit that again and engage with our members around the support and resources that they require to ensure that, as a profession, environmental health plays its part in responding to what I believe is the greatest public health challenge faced since those that pioneered the public health movement. As a former colleague appropriately and brilliantly coined, "climate change is this generation of public health professionals' broad street pump".
COP26 really does in my view represent the 'last chance saloon'. Failure by global leaders to create the roadmap needed is almost unthinkable. It would be a crime against humanity, in particular this current generation of young people and their children. But equally the prize is, I absolutely believe, a healthier, happier world that has rediscovered the things that really matter. Together let's ensure that as a profession we make our contribution to that. I am confident that we will, and CIEH is committed to supporting you, our members, to do so.