President's Challenge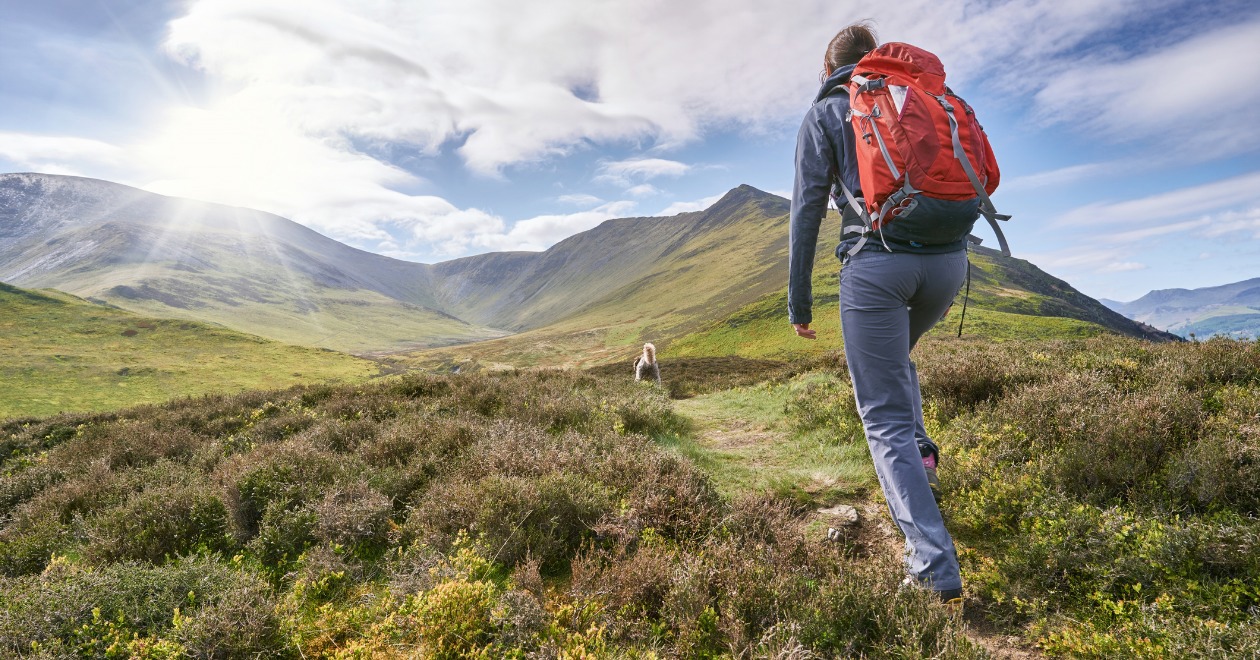 Most of us have been locked down in one form or another for nearly a year now and, despite efforts to distract ourselves with box sets, Zoom quizzes, learning a new language/musical instrument/skill aside, it's been hard.
Against the backdrop of a relentless lockdown, there is also the fact that a lot of people have been working flat out, whether home schooling or contact tracing, preparing for and managing the impact of Brexit or backfilling for those who are needed elsewhere, as well as worrying about family members and friends, and it's fair to say that a lot of people are feeling the strain and their mental and physical health has taken a battering.
We all know that a bit of exercise is good for physical health as well as lifting the mood, and that interacting with a group of like-minded individuals can help when people are feeling lonely or isolated. With that in mind, I'm launching the CIEH President's Challenge. I'm going to be doing it, and I hope as many of you, your workmates, family, friends, small dogs and anyone else who wants to will join me.
The CIEH President's Challenge is a virtual walk (or run), hosted by End to End, around the 630-mile South West Coast Path. Starting on Monday 29 March, it will continue for 12 months and you can take part wherever you are.
You can walk, run, skip or hop your miles anywhere and anyhow you like, and do as much or as little as you like. You can run miles on the road, walk in the countryside, on beaches, up hills and mountains, on a treadmill, or do laps of the garden or kitchen or any mix of them. It's your challenge and you can do it your way. 
Every time you do a walk or run, you can record the distance completed using a Fitbit, Garmin, Apple watch, pedometer, health app on a mobile phone or by taking a photo of the display on a treadmill, then upload your distance and the evidence to the President's Challenge website where your distance will be recorded, and a digital pin representing you will be moved on round an online map of the South West Coast Path to show where you have walked or run to. You can then use Street View in Google Maps to see where you are (or would be) if you were actually there in person.
How often you run or walk and how much you do is up to you. You can do two miles a day and take the whole 12 months, or you can go at it with your eyeballs out on stalks and race your way to the finish.
To keep you going on the way round the walk, at 50 miles and then at 100 miles and every 100 mile point afterwards, you will get a digital postcard telling you about where you are, and at the end, you will be sent a real postcard congratulating you on having completed the challenge. There will also be some random spot prizes and, in addition, when you hit the halfway mark, End to End will donate a meal to someone in need.
As if just completing such a big challenge wasn't enough, every finisher gets a medal, a proper metal one on a ribbon, and those who finish within three months get a gold medal. Finishers also get a South West Coast Path T-shirt or, if you prefer, you can chose to have a tree planted instead through the Trees not Tees scheme. It will be interesting to see how many trees get planted, and would be a pleasing nod to tackling climate change as a side benefit.
As mentioned, the start date is Monday 29 March – don't start before then because your mileage won't count, however you can sign up now in readiness. The cost to take part is £19.99 plus postage and, as part of the challenge, I am inviting everyone to raise at least £30 for Water For Kids, a great (and award-winning) charity set up by Environmental Health Practitioners (EHPs) that supports projects providing clean water, sanitation projects and hygiene education in nine countries and by doing so improves the life chances of thousands of children.
Once you have registered, you can join the President's Challenge Water For Kids fundraising page, join the team and start collecting sponsorship. If raising money isn't your thing then that's fine, just do the run/walk and enjoy it. To join the fundraising site, please email me as you will need to be added manually.
There is also a Facebook page where participants can talk to each other, swap tips, share photographs of their real walks and engage in some mutual encouragement and support. I will be using the hashtag #CIEHPresidentsChallenge on Twitter – look out for it and retweet and use the hashtag when posting about your own progress if you are on Twitter – I'll retweet you!
I've virtually walked the Wales Coast Path and from Land's End to John O'Groats since the start of the first lockdown, mostly 'dreadmill' miles on the treadmill, and I think it's only fair to warn you, it becomes addictive. Watching a little pin move round a map becomes a bit obsessive, as does tracking your friends, marvelling at the progress of the proper athletes and finding places that you never knew existed, but would like to go and see when lockdown is loosened.
Please come and join me, it's going to be great. I promise you it's fun, and if you want to encourage your colleagues or family and friends to join up too, you could walk together or engage in some 'friendly rivalry'. On the worthy public health front, your physical and mental health will benefit, you can support the brilliant Water for Kids and choose, if you wish, to plant a tree to help tackle climate change. On the non-public health front, it's cheap, easy to do and addictively engaging and fun.
'See' you in Minehead on 29 March, ready to put our collective best feet forward!