Providing safety reassurance to employees during uncertain times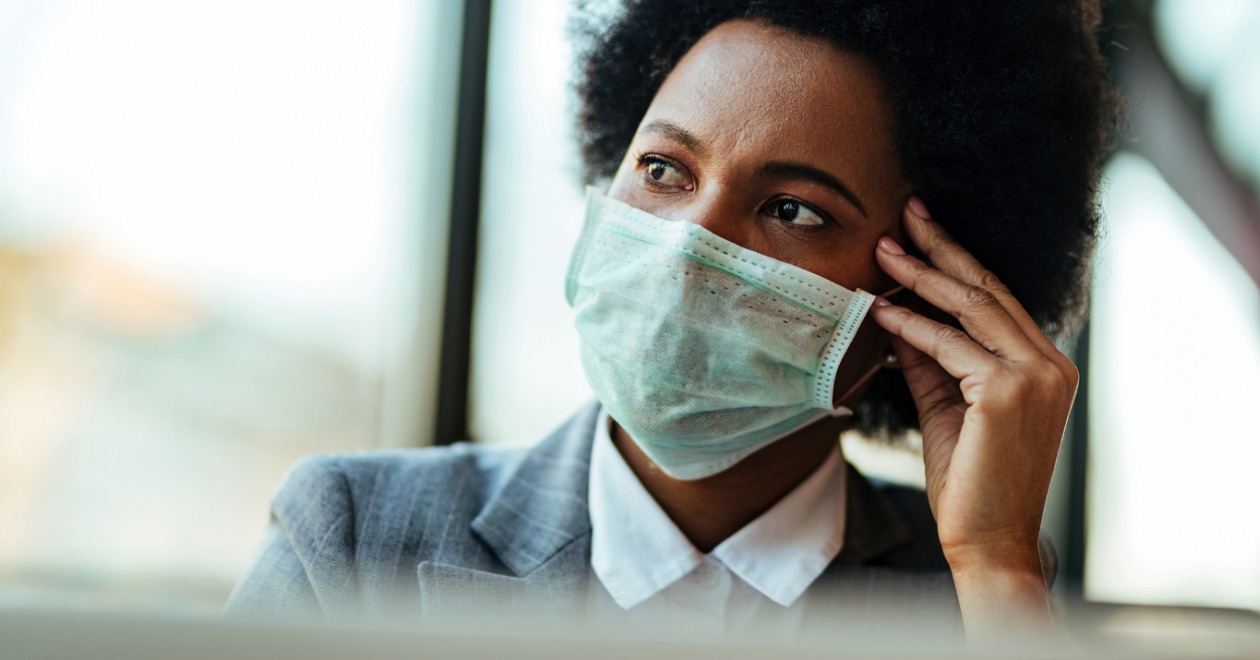 The COVID-19 pandemic has posed many challenges for facilities management teams and managers at businesses across the UK and, with the lifting of most restrictions, there is the temptation to think that things will revert to business-as-usual.
This is not the case, however. Employees are now more risk-aware and some may be nervous at the prospect of returning to the workplace, so will be looking to employers to provide assurance about their health, safety and wellbeing while they are on site.
Employees are also more conscious of workplace safety, and news reports provide a stark reminder that COVID-19 has not gone away. While restrictions have been lifted, the Government still urges caution and its plethora of new guidance and advice on keeping workplaces safe, especially as there are differences across the UK, can be confusing.
With some workers nervous about the return to the workplace, it is nevertheless important for managers and those in charge of health and safety to take their concerns seriously and provide reassurance amidst the uncertainty
Where to go for advice
Employers need up-to-date, definitive advice from a reputable source, so the question is where do they go for it? The Health and Safety Executive (HSE) has useful advice for businesses on its website, including the requirement to undertake a risk assessment to decide what reasonable steps need to be taken to protect workers and others from COVID-19.
There is also useful information on controlling the risks through adequate ventilation, sufficient cleaning and good hand hygiene.
None of these control measures on their own are likely to be sufficient to reduce the risk of COVID-19 spreading, so risk assessments should identify a package of control measures.
Management should consider the risk to groups of workers who are particularly vulnerable and put controls in place to reduce that risk. Consulting staff on health and safety matters, talking to workers and their representatives helps to reduce risk.
Working safely
Government guidance on working safely provides further information and advice on these measures for a range of different work settings. It includes six priority actions to take to protect staff and customers, including completing a risk assessment and providing adequate ventilation. This can be natural ventilation through opening windows, doors and vents, mechanical ventilation using fans and ducts, or a combination of both.
Facilities managers should identify any poorly ventilated spaces on their premises and take steps to improve fresh air flow in these areas. In some places, a CO2 monitor can help identify if the space is poorly ventilated.
The need to clean more often, turn people away with COVID-19 symptoms and enable people to check in at venues are also highlighted, although there is no longer a legal requirement to collect customer contact details. Doing so however will support NHS Test and Trace in contacting those who may have been exposed so that they can book a test.
Most importantly, facilities management teams need to communicate with staff, contractors and visitors about the risk of exposure to COVID-19 and what they are doing to minimise it, including what actions they need to take. Although this can be done verbally, using signage is also important as it informs visitors and reminds staff of what they should do.
Communication is key and one of the ways to ensure employees know what is expected of them and understand how they can keep themselves, their colleagues and clients safe, is by training them.
CIEH runs a large number of health and safety courses that can be delivered online or face-to-face, with tailored packages available for businesses. Enrolling staff on a CIEH course will not only ensure that the controls are being effectively implemented in practice, but will also help reassure all employees that you and the business take their health, safety and wellbeing seriously.
For the latest guidance on maintaining safety in the workplace for each of the UK nations, visit: England, Northern Ireland, Scotland or Wales.