Safe staycations: how the rise in pandemic-safe hospitality can secure the future of domestic travel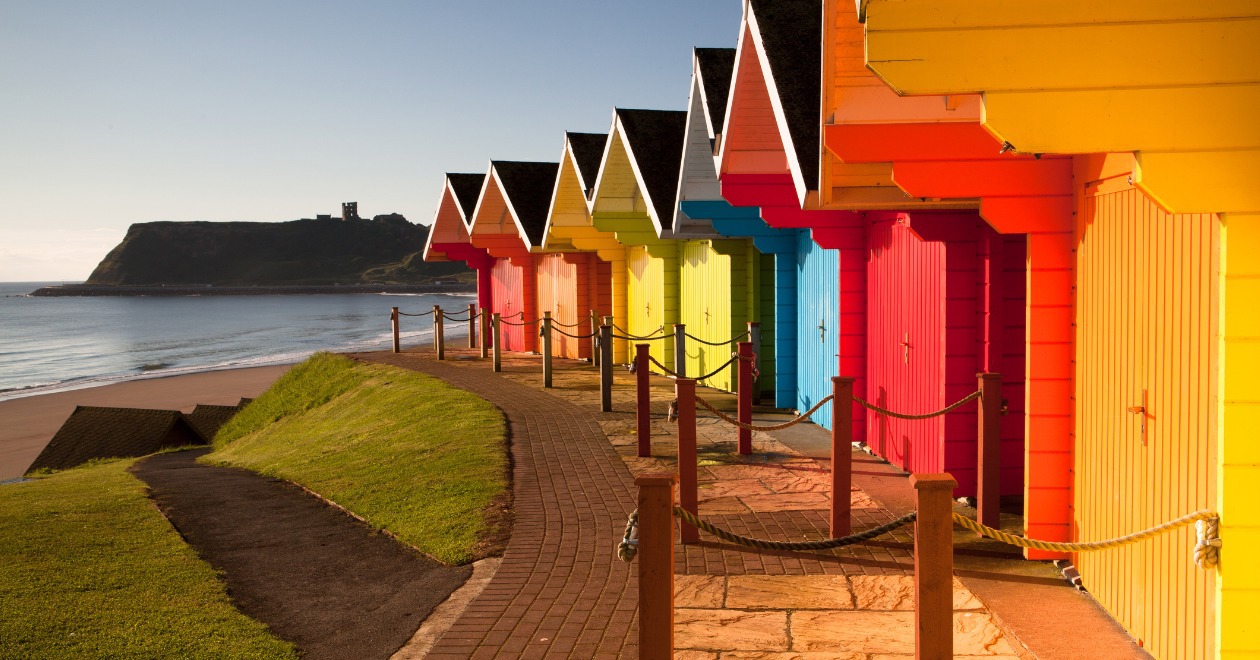 The COVID-19 pandemic and lockdown restrictions have impacted many areas of our lives and this year, due to government guidelines restricting overseas holidays, many Brits are instead planning to holiday in the UK. According to research by VisitBritain published in June 2021, 55% have either booked, or are planning to book, a holiday in the UK before September.
This is good news for the UK's beleaguered hospitality sector, but unprecedented demand is likely to put pressure on a sector currently struggling with staffing. With 188,000 unfilled positions according to figures from UKHospitality, a lack of available talent from Europe and some UK hospitality workers choosing to pursue careers in other fields, many operators may need to fill these positions with untrained and inexperienced individuals. The additional pressures of self-isolation have also presented challenges for the industry.
In the rush to on-board new staff, operators are urged not to forget the importance of staff training. Awareness of basic health and safety, food safety and allergen requirements are all important considerations and should not be overlooked.
With a busy summer season ahead, how can operators ensure they make safety a priority for staff and consumers when they have so many things to focus on?
Safety
One of the reasons people are staying at home this year rather than travelling abroad is because they want to protect their health during the pandemic. There will be an expectation that venues implement controls designed to prevent the spread of COVID-19 and continue to maintain high standards of cleanliness and risk management. A COVID-19 risk assessment must be carried out which will help to manage risk and protect people.
All hospitality businesses should take action to increase ventilation. Good ventilation reduces how much of the virus is in the air. Think about what extra measures can be introduced to improve airflow such as opening windows and propping open internal doors (but not fire doors) wherever possible.
Record keeping is important. Keep a record of all your staff and encourage visitors and customers to use the NHS app. This will support contact tracing in the event of an outbreak.
Whilst almost all COVID restrictions have been lifted in England, the situation in Wales, Northern Ireland and Scotland is not the same. Things are changing at a rapid pace and keeping up to date with local requirements relating to social distancing, face coverings etc. is essential to avoid falling foul of the law. Government and the Health and Safety Executive websites are good sources of up to date information.
It is important to note that COVID hasn't gone away, and the risk of infection is reduced when social distancing is maintained. Where staff cannot keep their distance, for example in small kitchens and staff rooms, transmission risk can be managed by wearing face coverings.
Other things to think about include cleaning more often, especially surfaces that people touch a lot. Staff and customers should be asked to use hand sanitiser and wash their hands frequently. With so much to consider, it is imperative that staff are trained, not only to help comply with legal requirements, but also to provide peace of mind for them, their colleagues and most importantly, your customers.
Training should be provided at induction so that staff have the knowledge they need before they hit the floor and serve customers. The flexibility offered by online training, like that offered by CIEH, works particularly well when time is short or you need to work around shifts.
Thinking ahead
Despite the pressure the hospitality industry has been under over the past 18 months, the popularity of UK holidays for summer 2021 provides an excellent opportunity to highlight the positive aspects of UK holidays and position them as an appealing option for future travel and generate loyal returning customers. We know that there is appetite for holidaying in the UK. A study by Timetastic found that 73% of the British public will choose UK holidays even after travel restrictions have been lifted, underlining the importance of impressing guest this summer so that they choose your hotel as the location for future holidays.
To ensure customers return year after year, venues need to provide exemplary service and give them a reason to return. Training staff in the basics, including health and safety, at the start of their employment, will give them the confidence to perform in the right way and focus on providing guests with the best experience.
Investing in training also has an impact on staff wellbeing and improves the likelihood that employees will stick with your business for the long term, which is something every hospitality operator wants to see at a time when staff shortages are so widespread.