Straining upon the start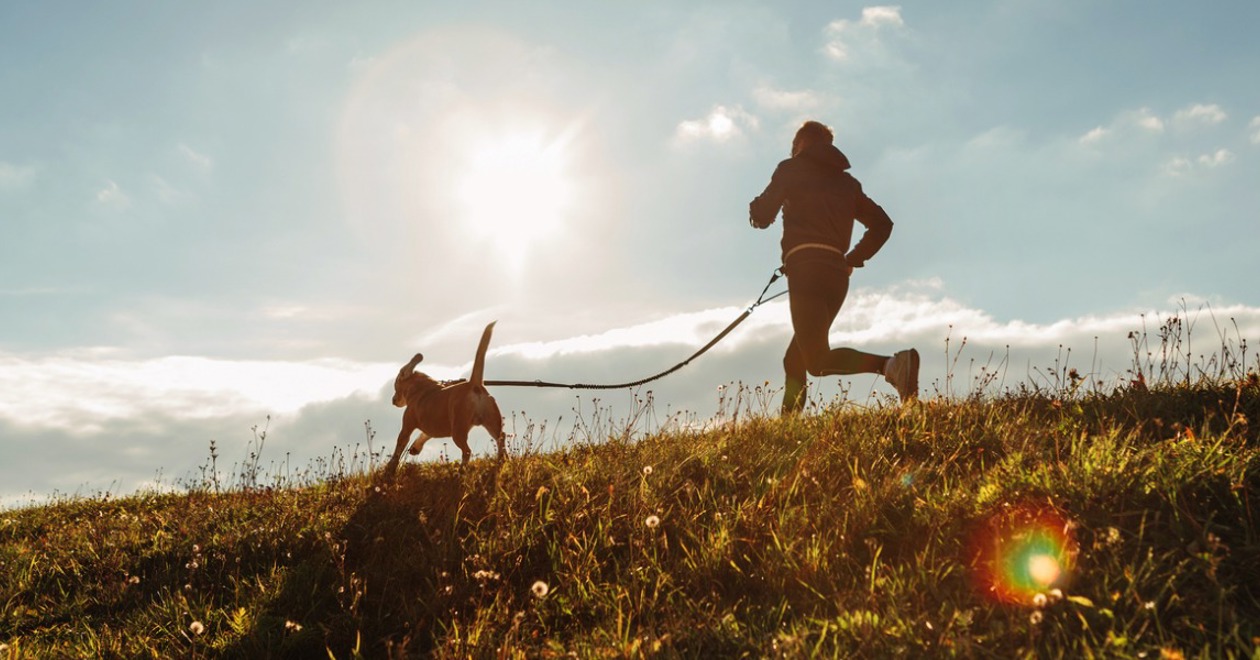 There's just under a month to go before the CIEH President's Challenge begins, and it seems that there are a lot of us already standing like greyhounds in the slips, straining upon the start* and waiting for Monday 29 March.
I'm delighted by the number of you that have joined up – it's great to see how this has taken off. We have participants from France, Germany, the Isle of Man, the Republic of Ireland, Australia, Canada, Gibraltar and the USA, as well as from all four corners of the UK, all virtually converging on Somerset with intent to walk or run towards North Devon.
There is still plenty of time to sign up and, the more of us there are, the merrier the event will be. Registration will close on Saturday 31 July, but to be part of the mass start you will need to be signed up by Sunday 28 March.
At the time of writing, the fundraising total stood at £170. Those of you who have visited the fundraising page will have seen that donors make a donation to support the whole team taking the challenge, not one individual, though the names, pictures and one avatar of some of the participants are shown on the page.
I have frequently (twice) been asked why this is the case, and why donations aren't being made to individuals in the team. This was a deliberate decision. Raising money through donations or sponsorship is an option. It's not everyone's idea of fun. Some people are excellent at wringing every last drop of blood out of a stone, while some people would rather stick needles in their eyes.
To avoid raising money becoming competitive, with participants feeling under pressure to ask friends and family for support or worse, feeling obliged to donate their own money to 'keep up' with the more enthusiast money raisers, every donation is to the total being raised by all of us, though individuals can be name-checked by the donor. Everyone will have raised more as part of the team than they would have done on their own, and so no one on the team has raised nothing.
The CIEH President's Challenge Facebook page has taken on a life of its own. Participants are introducing themselves and the dogs that will be taking part alongside them, willingly or otherwise, discussing preparations being made, expectations for the event and having a look at photographs of places where people will be walking or running. All this and we don't start for another month!
If you're joining the challenge and you're on Facebook, please join the Facebook group. There will be lots of mutual support, top tips and hopefully lots more photos of people and places, some of them being a long way from the South West Coast Path, as well as some that actually show it from the participants who live on or near it.
To get a flavour of what to expect, a lot of people have recommended reading The Salt Path by Raynor Winn. Winn and her husband Moth, who was diagnosed with a terminal illness, became homeless after a bad investment and decided to walk the South West Coast Path, wild camping on their way.
The book was shortlisted for the 2018 Wainwright prize and the 2018 Costa Book Awards, won the RSL Christopher Bland Prize in 2019, and was the number one bestselling book in UK independent book shops in September 2019. The judges described it as: 'An absolutely brilliant story that needs to be told about the human capacity to endure and to keep putting one foot in front of another'.
If walking or running isn't your thing, you can join us in spirit by reading the book, while drinking tea and eating a fresh cream and jam scone, just for some local context.
If walking or running is your thing (and in reality at 1.73 miles a day to complete the whole thing in a year, it doesn't have to be your very big thing), please sign up. The clock is ticking and the excitement is building as we get ready for the off on Monday 29 March. It's going to be great!
*Henry V, Shakespeare – O-level English Literature set text – it never leaves you!