Environmental Health Practitioners are uniquely placed to help deal with the crisis caused by the coronavirus (COVID-19) pandemic. To support them and the wider environmental health profession during this challenging period, this section compiles all of our news, blogs and guidance on the subject.
Volunteering
We also want to help channel the valuable skill sets of EHPs who, for a variety of reasons, now may find themselves not working and available to volunteer their services for the public good. If you would like to volunteer, please complete our registration form.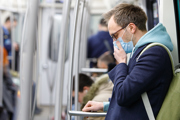 EHPs are uniquely placed to help deal with this crisis.
Read More
Top