The countdown has started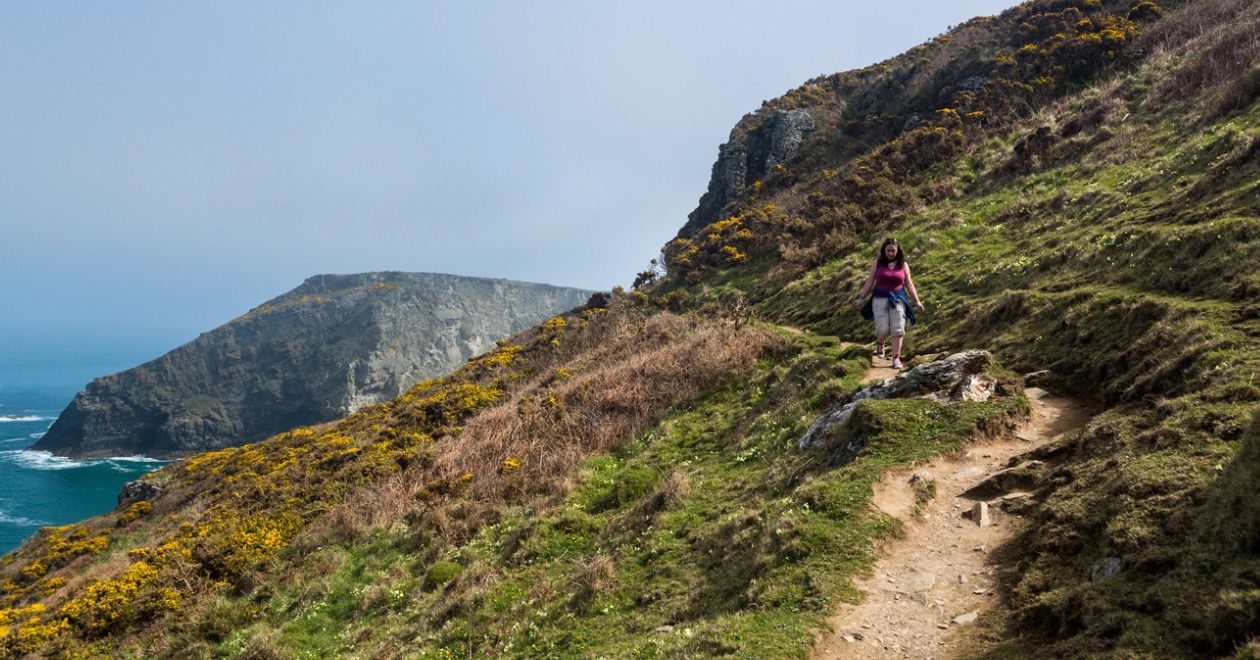 It's D -5! Five days to go before the start of the President's Challenge. It all seems to have come round very quickly, having rapidly gone from a germ of an idea to a 'really happening thing'. Now it's going from anticipation to reality.
If this was a real walk, well over a hundred of us would be getting ready to converge on Minehead, meet up, discuss the relative merits of walking boots vs trainers, identify refuelling stops (that's cream tea venues in real life!), stroke the many dogs that have compelled their owners to join up and to eat industrial quantities of pasta before the start on Monday. However as it's virtual, we will all be doing our own thing in our own place and just telling each other about it on the Facebook group page.
With 630 miles to go, every mile walked or run is a precious mile – please remember to evidence your mileage and upload it to the South West Coast Path map, at which point your bib number pin will creep a little further round the coast path. If you want to keep track of your own progress, one of our participants, 43353 Tracey Jones, has produced a great excel spreadsheet which will record your mileage and tell you how far you've come and how far remains to be done. It doesn't replace the need to upload your evidence to the map but, for spreadsheet nerds like me, it's an extra added bonus.
I've been very interested to see what has motivated people to join the challenge. Some want something to encourage them to move more, particularly those working from home where the temptation to just sit in front of a screen all day is very real. Some (how shall I put this delicately?) want to lose some of the excess weight they have gained through lockdown, while others are training for marathons and half marathons and are running anyway. Some walk the dog or take the kids to school and are going to put the miles to good use, and there are those who are passionate supporters of Water for Kids and want to help raise money for them. And then of course, there are those who have been strong-armed by me into supporting the challenge to make sure it flies.
Whatever the reason, the challenge is the same and hopefully we will all support each other from beginning to end. As additional motivation, I should say that the finishers' medal will be THE accessory to wear once we have finished. The CIEH President's formal regalia may be nice, but really it's all about the President's Challenge South West Coast Path Medal – it's going to be a tough call deciding on which one to wear at CIEH events.
For those who haven't joined up, there is still time to sign up. While the challenge starts on Monday 29 March, entries don't close until 31 July. The challenge finishes on 28 March 2022, so there is plenty of time to complete it whenever you join. You can decide to just log dedicated runs or walks against the mileage or you can count every footstep you do from getting out of bed to getting back in again, it's entirely up to you. Whatever you decide to do, it's not a race – you dictate your own pace and you can take as long or as short a time to finish as you like, spurred on by the thought that you might be raising money for Water for Kids, planting trees to combat climate change (by opting for that instead of a finisher's T-shirt) and donating meals to hungry people (End to End will do this on your behalf when you hit the half-way mark). If that doesn't give you a warm fuzzy glow, then I don't know what will!
The countdown is starting and we are all metaphorically braced and ready. All that remains to be done is to put one foot (or paw in a number of cases) in front of the other and repeat. Here we go! Good luck, pob lwc, bonne chance, beuna suerta, viel glück and ádh mór, depending on your starting point, to everyone participating.