Natasha's Law: keeping allergen aware one year on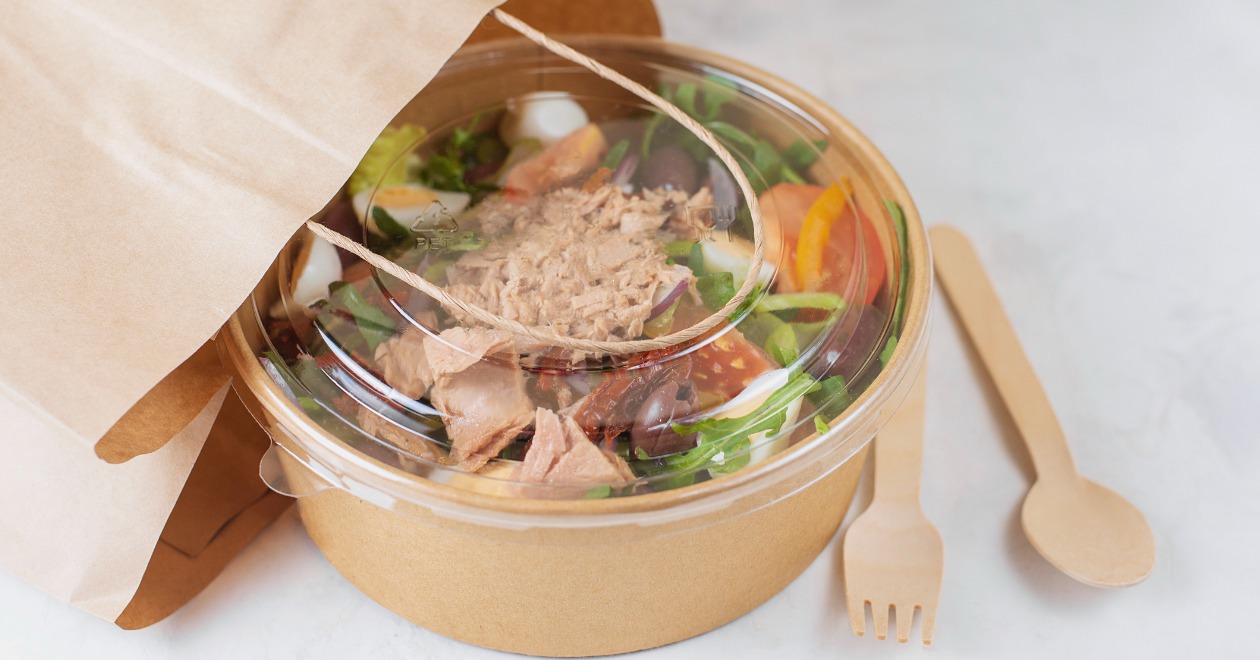 Almost one year on from the implementation of Natasha's Law we remain committed to reinforcing the importance of being allergen-aware in the workplace.
While foodservice operators and their staff should now be fully aware and familiar with the changes introduced last October, when it comes to dealing with allergens there is no room for complacency. Simply familiarising oneself with the law will not be enough to ensure compliance.
What is Natasha's Law?
Natasha's Law came into effect on 1 October 2021. It was introduced to ensure all prepacked for direct sale (PPDS) food is labelled with the name of the food and a full ingredients list, with allergenic ingredients emphasised within the list.
Prepacked for direct sale or PPDS is food that is packaged at the same place that it is offered or sold and is in this packaging before it is ordered or selected. It can include food that consumers select themselves (e.g., from a display unit) or products kept behind a counter, as well as some food sold at mobile or temporary outlets.
The new rules for PPDS food follows the introduction of allergen legislation in 2014 which requires 14 key allergens to be highlighted to customers either on labels, shelves, menus or verbally if requested. These include celery, cereals containing gluten, crustaceans, eggs, fish, lupin, milk, molluscs, mustard, peanuts, sesame, soybeans, sulphur dioxide and sulphites, and tree nuts.
This law was introduced following the death of 15-year-old Natasha Ednan-Laperouse, who suffered anaphylactic shock after eating a baguette which contained unmarked sesame seeds within the dough.
One in four people in the UK live with allergies, and for high-risk individuals even trace amounts of a food allergen can trigger potentially fatal reactions. In fact, on average 10 people in Britain die every year due to an extreme allergic reaction.
One year on
The Department for Environment, Food and Rural Affairs (Defra) and The Food Standards Agency (FSA) have provided local authorities with £1.5 million in grant funding, reflecting the additional workload associated with ensuring businesses are complying with the new requirements.
One year on from the introduction of Natasha's Law, most businesses will be familiar with the legislation and adapted accordingly, but familiarity can lead to complacency and there is no room for this when dealing with potential allergens. Ensuring everyone in your organisation is allergen aware and understands how the law works is a fundamental step in ensuring your compliance with the latest requirements and the safety of your customers.
Here at CIEH we provide convenient training solutions to equip teams with all the knowledge required. Our Food Safety and Allergen Awareness training includes modules on Natasha's Law so teams will be fully aware of their responsibilities and understand how failing to understand the legislation can impact the business and its customers. Training on Serving the Allergic and Food Intolerant Customer is also available.
Training can be delivered online or through our work-based materials and is strongly advised for every new employee responsible for handling food. Regular refresher training is also recommended for existing staff members to keep the legislation top-of-mind and underpin compliance.
To find out more about our Food Safety and Allergen Awareness training, visit our Training and courses page.