President's Challenge: crunching numbers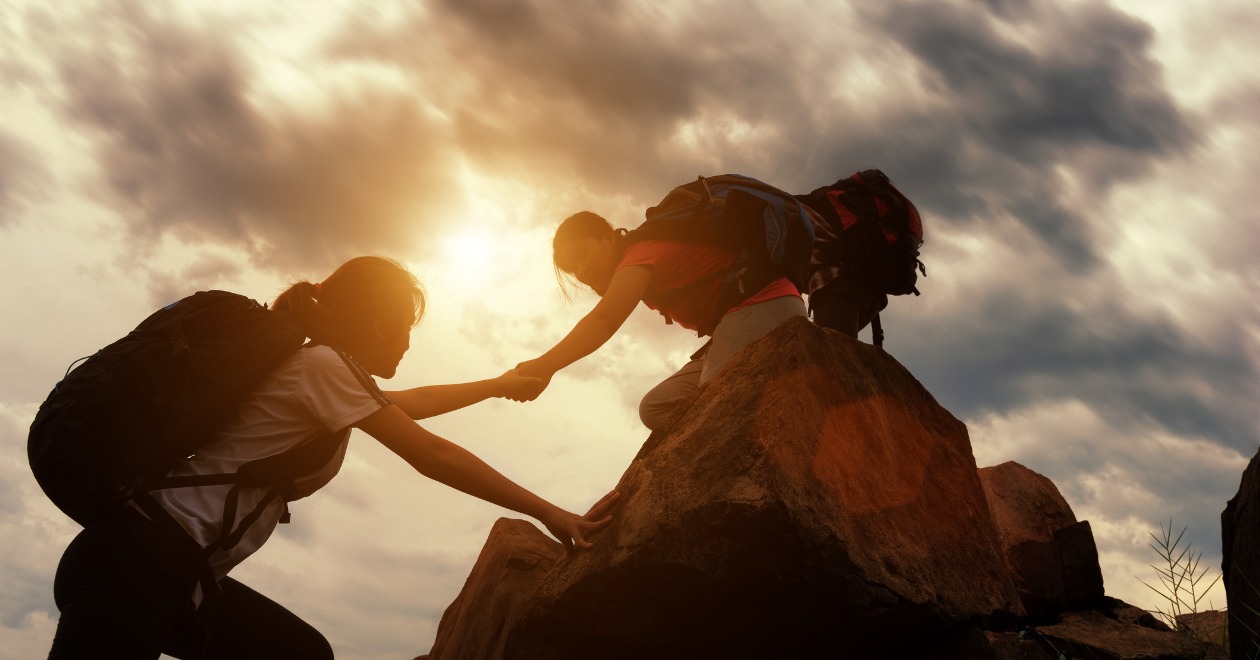 And just like that, the first CIEH President's Challenge is over. The South West Coast Path Challenge finished on 28 March with a mad dash to the line from those within mad dashing distance. Now that it's over I can do some final number crunching to measure what was achieved.
By the closing date 98 participants had completed the 630 mile challenge, walking a total of 61,740 miles between them. That's equivalent to walking around the centre of the earth two and a half times. If we add in the miles of the not quite finishers the total is more like four circumnavigations, which is quite an achievement. Between us we planted 145 trees, and we contributed 113 meals to charities supporting the people who don't have enough to eat. If all that wasn't reason enough to justify the challenge we also raised £5,973 for Water for Kids, with a few more donations still outstanding.
Well done us! Huge thanks to everyone who took part; the finishers, the not quite finishers, the have- done-some-miles-but-didn't-log-them-ers and the didn't-get-off-the-start-liners. Thanks also to those who sponsored or made donations; your contribution is much appreciated. Tiny scratches on the surface of climate change mitigation, food poverty and water poverty, but every little helps, and when you throw into the mix the mental and physical health benefits from walking and being part of an online community, particularly through lockdown, I think the Challenge has been more than worth it.
The new challenge, which started on 1 March, is the Wales Coast Path. Before I talk about that I want to mention End to End Run, the company that hosts the virtual challenges. As some of you will know from an interview with the owners of the company, Torri and Nathan, the business was set up during lockdown initially to provide a challenge for friends. It has grown exponentially, now offering a host of virtual challenges for literally thousands and thousands of participants. The Lands End to John O'Groats virtual run/walk is now in its fifteenth repetition, and there are really big challenges on offer, notably the 2,278 miles Route 66 Challenge and the 1,509 mile Tour de France Challenge, both of which those of you who told me quite straight faced that if the challenge was a cycle one you would be all over it can be done by any mix of walking, running and …cycling!! I can feel next years challenge coming on already!
Back to End to End Run. Why did I choose them to host the challenges? Quite simply because their ethos ticks so many of our boxes. The fact that they offer the option of choosing between a t-shirt or a tree planted in your name as part of the challenge. The fact that at 50% completion they donate a meal to a charity that supports tackling hunger. And now, just in time for the start of the new Challenge they have added an additional benefit, in that they plant a tree when a participant reaches 20%, 40%, 60% and 80% of their challenge miles. Someone completing a challenge and choosing the Tree option will have planted five trees and donated a meal just by doing so. In my view we should support companies that align with our values and End to End Run certainly does.
So, to the second CIEH President's Challenge, the Wales Coast Path. The challenge started on 1 March but remains open for entries until the end of July. If you fancy being part of the challenge sign up here. To date 92 participants have signed up and are walking. If you started on 1 March you needed to do 2.4 miles a day to complete in the 12 months of the challenge. If you sign up now and know what miles you have done since 1 March you can add them – strike now while the iron is hot! With one splendid exception, who is currently walking round the Isle of Anglesey with 600 miles under his belt, the rest of us are progressing round the South Wales coast and enjoying the views provided by Google Earth. We have already raised over £1,250 for the Trussell Trust, thanks in no small part to donations in lieu of gifts for Carmel Renwick's 50th birthday; huge thanks to her for such a generous gesture.
To add to the excitement, I am planning, with the assistance of Elaine Clark who has much experience of planning Boy Scout events, a weekend of walking on the coast path, open to everyone who wants to come. Shake out your tents! Dust off your caravans and camper vans! Fingers poised over B&B bookings! More details to come, but just to be clear, it's going to be great! It will be fantastic to meet people only up to now known as bib numbers and markers on a map. As soon as we have everything bottomed out, I'll post details but please join up and join in. It would be great to have you on the challenge and great to meet you in real life.