Action on reducing indoor air pollution while achieving net zero carbon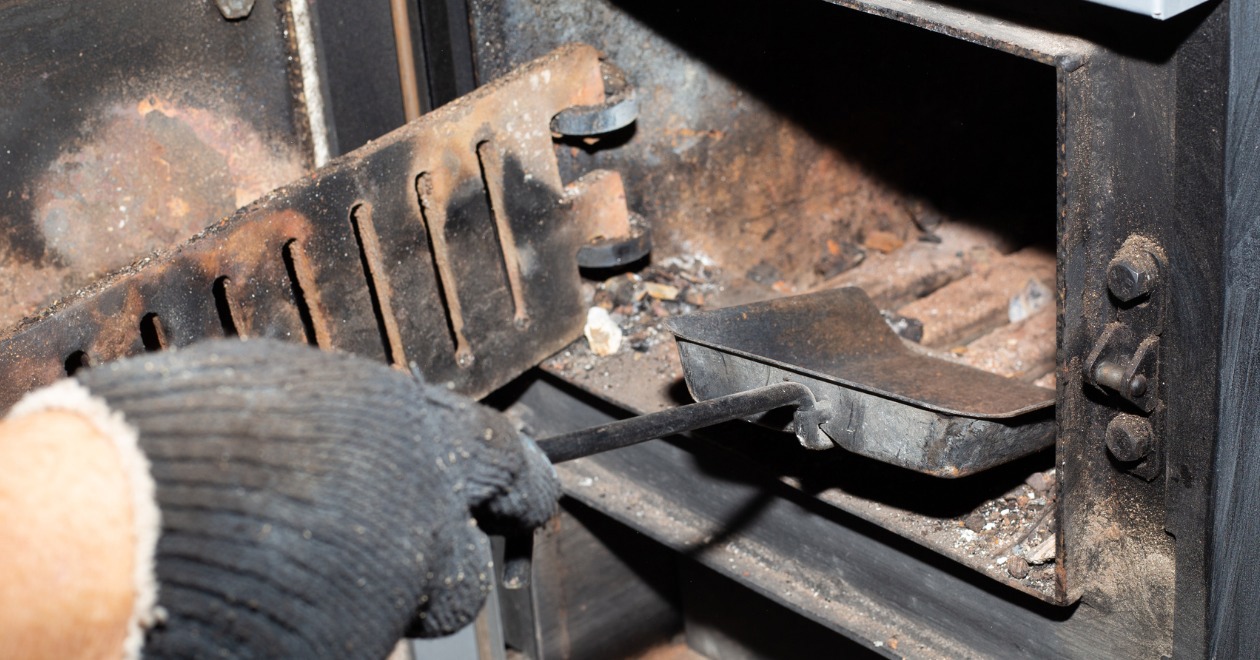 Matthew Clark, Air Quality Programme Manager at Hertfordshire County Council explores the impacts of indoor air pollution ahead of our Air Quality Conference on 28 April.
Matthew will be delivering a session on indoor air quality and wood-burning stoves at our upcoming conference, alongside Tessa Bartholomew-Good, Campaign Lead – Clean Air Programmes at Global Action Plan.
"Air pollution affects us all". The opening words of the Chief Medical Officer's Annual Report 2022 focussing on air pollution. The science behind this statement is plentiful and ever expanding and the public are by and large aware with 83% of adults in 2019 believing their health is impacted by external air pollution. Awareness of climate change is creating a force to decarbonise our future through renewable energy sources and cleaner modes of transport. Hydrogen fuel heating sources are also stepping up to solve the air pollution challenge. So, it's all sunshine and lollipops as we look ahead to a cleaner, greener and healthier future? Well, maybe not.
In the last decade another angle to the air quality agenda is becoming increasingly apparent. Spending some 90% of our time indoors the pollution we are exposed to in the internal environment is an important part of the exposure picture. But there seems to be a disconnect between this knowledge and our actions. A 124% increase in PM2.5 emissions from domestic solid fuel burning in the last decade have promoted this source to the unenviable position at the top of the PM2.5 emitter table as of this year. Meanwhile, cleaning products, scented sprays and all manner of things emit VOCs.
Equally the technology fixes being promoted to reduce our carbon footprint may add to existing air pollution. More fine particulates are emitted from heavier electric vehicles through tyre wear, in one study a 26% increase. Tyre wear itself can produce five times more particulate matter than tailpipe emissions. Newer vehicles alone are not the answer to our health and congestion challenges.
With space heating accounting for 73% of domestic greenhouse gas emissions, a move to promote hydrogen blended gas is being pursued. However, this could create more nitrogen dioxide production from the domestic setting which, in urban centres, is already a significant source of this pollutant as shown below: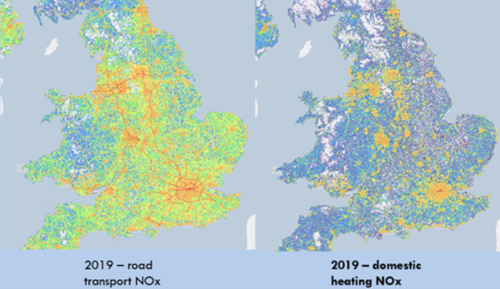 Courtesy of Professor Alastair Lewis, University of York from his presentation to Air Quality News Conference, March 2023.
Outdoor air pollution can move into buildings contributing to exposure in the internal environment. Equally internally produced pollutants can form a large part of ambient outdoor pollution levels. Will insulating buildings for sustainability result in better or worse internal air pollution? The jury is out but it may play a part.
So, air pollution is everywhere. The air quality regulatory regime has historically focussed on external pollution when considering NOx and particulates. With sources of external pollution changing, the impact of internal source exposure may claim an ever-greater slice of the attributable health burden.
Interest in indoor air pollution is certainly on the up. The solutions to climate change may not always create wins all around. A joined-up approach is required to ensure the solutions to one of today's challenges don't become the cause of tomorrow's.
To paraphrase from the Chief Medical Officer's Annual Report 2022: the role of regulation may well be important in buildings which are public spaces, and in individual products and appliances that are used indoors. Certainly an agenda to keep an eye on going forward.
Book your place at our new CIEH Air Quality Conference on 28 April to hear more from Matthew and other expert speakers on the issues surrounding both indoor and outdoor air quality.