Out and about with Louise – new CIEH Executive Director of Environmental Health meets members, colleagues and stakeholders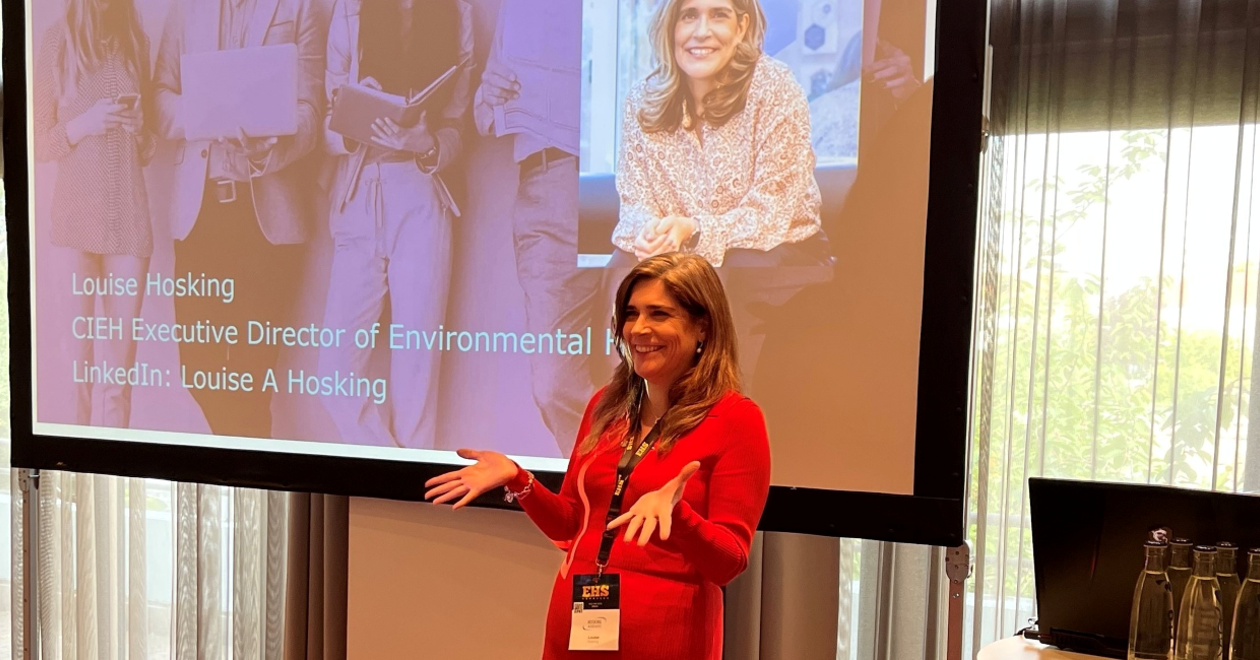 I am a month into my new role here at the CIEH as Executive Director of Environmental Health and my feet have not left the ground working alongside members, colleagues and our stakeholders.
The purpose of this role is to create high-profile visible leadership and advocate for environmental health and CIEH. Within my directorate we have a highly polished and professional policy and campaign team who also work alongside our advisory panels made up of volunteer members who are the voice of CIEH. We also create training and conference opportunities for members and work on external affairs with Vice‑Presidents and the President. As a member of the Executive Team, I also have responsibility for corporate duties.
So far I have joined members at coffee catch ups, attended meetings across the nations, attended the Health & Safety alliance meeting, met colleagues at Faculty of Public Health and had an excellent day with the faculty leads from University of West England. And, I have met the team running 15Hatfields when I worked in the office. I have continued to engage with my existing network to attend award dinners and functions where I have been able to talk about the work we are all a part of. It's been an absolute privilege to talk on behalf of our members, CIEH and our broader profession. At the Excel in London with my hat on as IOSH Immediate Past President I was on stage to discuss collaboration as a multiplying effect.
Before applying for the role, I was asked to present at EHS congress on inclusion in Berlin. This is attended by world leaders where the main topic of conversation is social and people sustainability. Many of the organisations there have mature frameworks for their safety and environmental approaches. However, the consideration of an Environmental Health approach is new. We really do capture aspects of health protection which is both relevant and adds value to how they operate. Large organisations have the ear of governments and want to look after their workforce and global supply chains to align their ESG (Environmental, Social, and Governance) strategies and consider the UN's Sustainable Development Goals. We are in the midst of a global skills shortage and our pillars of environmental health offer a whole new perspective.
On the main stage we had a fascinating conversation about psychological health and safety and inclusion. I personally believe mental health and wellbeing is a foundation for all we do. With an environmental health lens this becomes a public health issue which straddles every aspect of environmental health and into our communities. This is also one of the NHS' top spends. I also managed to squeeze in a podcast with Psych Health and Safety on this very topic in May.
These conversations are all relevant closer to home as I engage with members across the breadth of our profession. I am excited by the hard work of volunteers within our advisory panels. CIEH is our members and this is where the member voice really does shine. I am astonished by the professional outputs from these panels to consultations, blogs and in speaking with government policy makers. We are going to keep developing these panels so look out for opportunities to join them starting with Port Health. The vision for these panels is to represent a diverse range of environmental health professionals to create policy, content for social media and press. From here we will become the thought leaders in health I know we are. We might even get you on TV!
If this doesn't appeal there will be lots of other opportunities opening up. Trustee nominations are open until Thursday 8 June so consider applying.
We are stronger together and together we will put a capital "S" into sustainability to create a safer, cleaner and healthier environment for all.