Improving the safety of cosmetic treatments
What are we doing?
We are calling for a mandatory England-wide licencing scheme for cosmetic treatments. We believe this would be a significant step towards ensuring that all those who carry out cosmetic treatments are competent and qualified and that the treatments take place in safe and hygienic premises.
We have been working with a group of cross-party MPs to table an amendment to the Health and Care Bill, which would introduce a national licensing scheme in England and make it an offence for someone to perform non-surgical aesthetic procedures without a licence. Our briefing is now supported by 20 different organisations, ranging from public health bodies, regulatory and standard-setting organisations and members of the beauty industry. We also have the support of the APPG for Beauty, Aesthetics and Wellbeing, whose report recommended a licensing scheme for non-surgical aesthetic procedures. The amendment was debated twice at Committee and Report Stages and will now move to the House of Lords, where we will continue the campaign.
See our parliamentary briefings page for the latest briefing on this subject.
Last year, we conducted some research together with the Institute of Licensing to fill gaps in the evidence base. Our survey of environmental health and licencing practitioners found that 9 in 10 (90%) agree that an England wide licencing scheme could improve the regulatory system.
We have published two reports on the regulation of cosmetic treatments.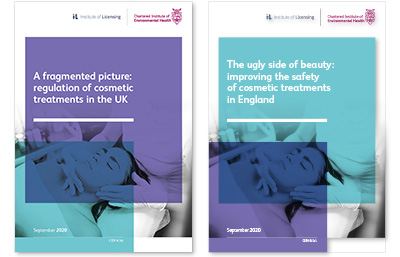 Our first report, A fragmented picture: Regulation of cosmetic treatments in the UK, brings together information on the prevalence, public awareness and existing regulation of these treatments across the UK.
Our second report, The ugly side of beauty: improving the safety of cosmetic treatments in England, reveals the findings of our survey of regulators in England, who are responsible for keeping the public safe, and the serious gaps they see in the protections.
This sets our recommendations for changes needed to ensure that these treatments operate in the safest way possible and so that regulators have adequate enforcement powers to protect public health.
Why is it so important?
Cosmetic treatments are growing in popularity and new treatments are rapidly emerging on the market. But the existing legislation and regulation of providers of cosmetic treatments is not fit for purpose. Local authorities in most of England do not have adequate controls to ensure treatments are carried out safely by qualified and competent practitioners. Requirements are too inconsistent across the country and the legislation does cover many of the newer, riskier treatments available on the market.
There are no mandatory education, training or qualification requirements for most treatments, and training courses vary significantly in length, content and quality. New legislation is needed to ensure that all individuals are suitably qualified and understand the fundamentals of infection control before they can begin performing treatments on clients. Regulators working at the local authority level also need stronger powers to tackle rogue practitioners and immediately stop unsafe practices.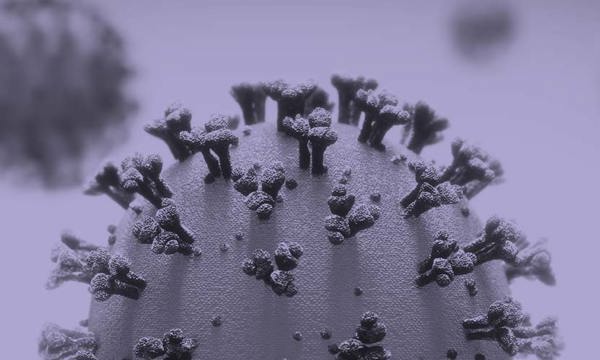 Coronavirus (COVID-19)
All our news, blogs, press releases and resources relating to coronavirus (COVID-19).
Read more
Top