The Board of Trustees ensures the good governance of CIEH, and that it meets its charter, charitable and legal obligations. It also acts as the Board of CIEH Limited, CIEH's trading body.
There are six trustees elected by CIEH members, up to six appointed by the Board, and the President (also appointed by the Board).
The Board of Trustees is supported in its work by two committees and two advisory groups.
Nominations for the next Board elections will open in April 2023.
Members
Stephanie Appiah-Anderson
Stephanie is a graduate environmental health officer at a local authority in West London, focusing on food, health and safety, and is currently completing her Competency Development Portfolio (CDP) and the chartered practitioner programme. She has previously worked in the private sector as a safety advisor and trainer, providing guidance and advice to a number of businesses within hospitality and retail.
Julie Barratt CEnvH MCIEH (President)
In addition to being President of CIEH, Julie is a Chartered Environmental Health Practitioner (EHP) and barrister. She practised environmental health in Northern Ireland, England and Wales for ten years. She qualified as a barrister and spent 20 years practising law in private practise and in local government, specialising in regulatory law.
Joan Elliott
Joan has had a rewarding career in health and social care working for Bupa in its insurance and provision businesses. She held a number of senior finance positions including Finance Director of Bupa UK. Her most recent role was as Managing Director for Bupa Care Services, accountable for leading their care homes and retirement villages in the UK.
Jonathan Hayes CEnvH MCIEH
Jonathan is risk director for a national retail business, with responsibility for all aspects of regulatory compliance, insurance, business resilience and continuity planning, security, gaming, cyber, data and Environmental, Social & Governance (ESG) policy & strategy. He works with a range of stakeholders including government, shareholders, executive committee members and colleagues across the business.
Roisin Kerr CEnvH MCIEH (Deputy Chair)
Roisin is a Chartered Environmental Health Practitioner (EHP) and holds an MBA with Distinction from the Ulster University Business School. She has held the position of elected Trustee since January 2020 and was previously the Deputy Chair of the CIEH Professional Standards and Policy Committee (PSPC) from October 2014 to December 2016.
Madhu Murali
Madhu qualified as a chartered accountant at EY, and has since held commercial finance roles at the London School of Economics and Amazon. She currently works at HM Treasury. She specialises in supporting and advising management as a trusted finance partner by understanding business needs and making insightful challenges and recommendations.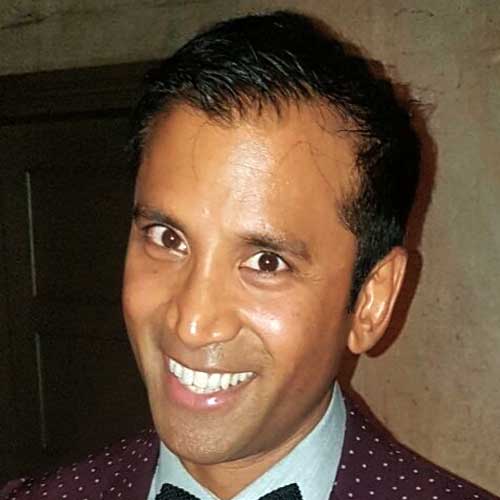 Saravana Namasivayam
Saravana's career has spanned both private and public sectors in areas such as accounting and finance, management consulting and operations. He is currently helping shape a major finance transformation programme for his organisation. Saravana is also the Chief Operating Officer of a small care home and volunteers as a business mentor for small business owners and start-ups as part of the Institute of Enterprise and Entrepreneurs.
Professor Daniel Oerther PhD CEng CEnv FCIEH FRSPH (Chair)
Daniel teaches environmental health engineering at the Missouri University of Science and Technology. He is a Diplomat of the American Academy of Sanitarians and is internationally renowned for leadership that bridges engineering, nursing and sanitation to advance environmental health practice through policy and science diplomacy.
Kirpal Tahim
After a rewarding career in the telecommunications industry, Kirpal now serves as a trustee for Citizens Advice, a nursing home and University of West London (UWL). A Chartered Engineer and a Chartered Certified Accountant, Kirpal holds an MSc, a PhD, an MBA, and was awarded an Honorary DSc by UWL for contribution to industry and education.
Vanessa Wardle CEnvH MCIEH
Vanessa has worked as a practicing environmental health officer (EHO) since 1993 in a number of local authorities, mainly in food safety and health and safety roles. She is one of the lead volunteers for the CIEH North West network as well as a member of the CIEH Health and Safety Advisory Board.
Top