CIEH has been recognised with two prestigious awards at the recent Association Awards UK 2019: Association of the Year and Executive Director of the Year (for CEO Anne Godfrey).
These were presented at a lunchtime ceremony which took place at the International Convention Centre in Birmingham.
For the Executive Director of the Year Award, the judges commented: "Anne possesses amazing leadership, having turned around an ailing organisation in just three years by applying her extensive association management experience. There was evidence of a desire and ability to recognise, promote and deliver the much-needed change in culture throughout the organisation, including a comprehensive review of governance and leadership."
For the Association of the Year Award, the judges noted: "There was a clear mission and outcomes achieved this year – increased membership, new member pathway, new professional standards with a reduction in staff and a small executive team. CIEH doesn't show complacency and seeks continual improvement and excellence, resulting in wide reaching impact."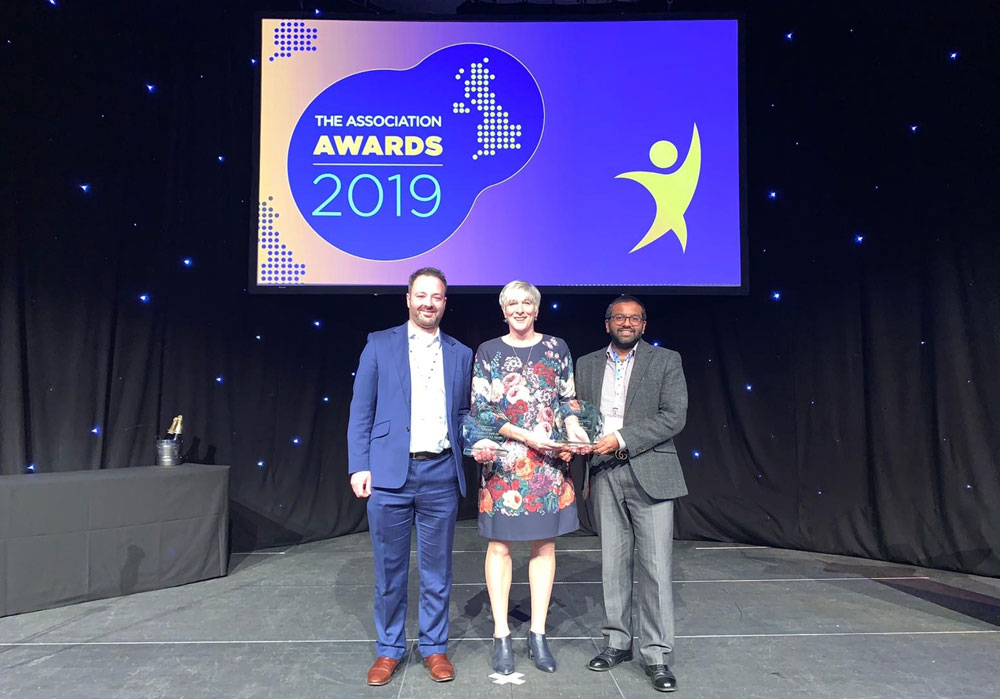 Now in its sixth year, the Association Awards UK is run by the Association of Associations Executives and recognises and promotes best practice in associations and professional bodies.
These awards follow CIEH's earlier success at both the 2019 Memcom Membership Excellence Awards and 2019 Association Excellence Awards.
CEO Anne Godfrey said: "2019 has been a great year for CIEH and awards. I am delighted to see that, once again, all the hard work of our staff and volunteers has been formally recognised."