EHP Tim Hatch is deputy director for emergency preparedness and response in Alabama's Department of Public Health in the US. He spoke to EHN from his office in downtown Montgomery.
"I've been here since 3 March. I've had three days off but we're working 7am-7pm most days because of the great needs of our Unified Command [a team of agencies – in all, about 700 staff – brought together to tackle the coronavirus]. The President declared a national disaster on 13 March, followed that same day by our state's state of emergency. And so we're nine weeks into it and we just got an extension of 60 days. So at least through 13 July [we'll still have] our emergency orders.
"One of the things we do is stockpile supplies and equipment for when the big one hits. We were able to push out a lot of PPE that we had here stockpiled. We were also allowed to use 1.2 million masks that had expired but that we got an extended use authorisation for from the federal Food and Drug Administration. And then we were given a certain amount of PPE for Alabama based on percentages of population through our federal allotment, which is called our strategic national stockpile.
"However, it was not enough for the demand. Our strategic national stockpile was meant to be for 72 to 96 hours of surge. After that time the normal procurement process should pick back up and be functioning. The problem was that we had 49 other states that were after this same amount of PPE.
"We are I would say probably 60% through this disaster (that's just my estimation). We have in our state – really in the south-east region – we have flattened the curve. So we're still getting cases every day but the percentage increase is starting to decrease.
"There have been some protests about lockdown. But if the government says, 'hey there's free chocolate cake', there'll be somebody complaining that it's not vanilla cake. The bad press, a lot of times, is more entertaining than good press. So when I think at least from the states that I've seen, the majority of people are paying attention to the lockdown orders, the majority of the people are participating in the reopening process as well as can be expected.
"I've been doing this for 25 years and I'm proud to be an EHP, I'm proud of EH staff across the globe because we're a very dynamic body of professionals. It's interesting in disasters EH removes the regulator hat and becomes more of a community support role. We may not actually be in there doing normal inspections but we should offer that advice on food safety. Our schools closed but some children rely on school lunches to be their nutrition for the day. So we had to set up temporary feeding sites and EH were extremely important. You look at the amount of PPE being used, that increases the amount of waste we have. Who better than an EHP to help hospitals and communities manage that large amount of waste? There's a tremendous amount of EH influence on this disaster."
Read an extended version of this interview in the June 2020 issue of EHN (login required)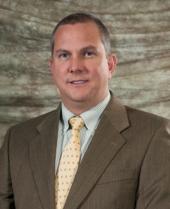 Tim Hatch