CIEH Excellence Awards: a past winner explains why you should enter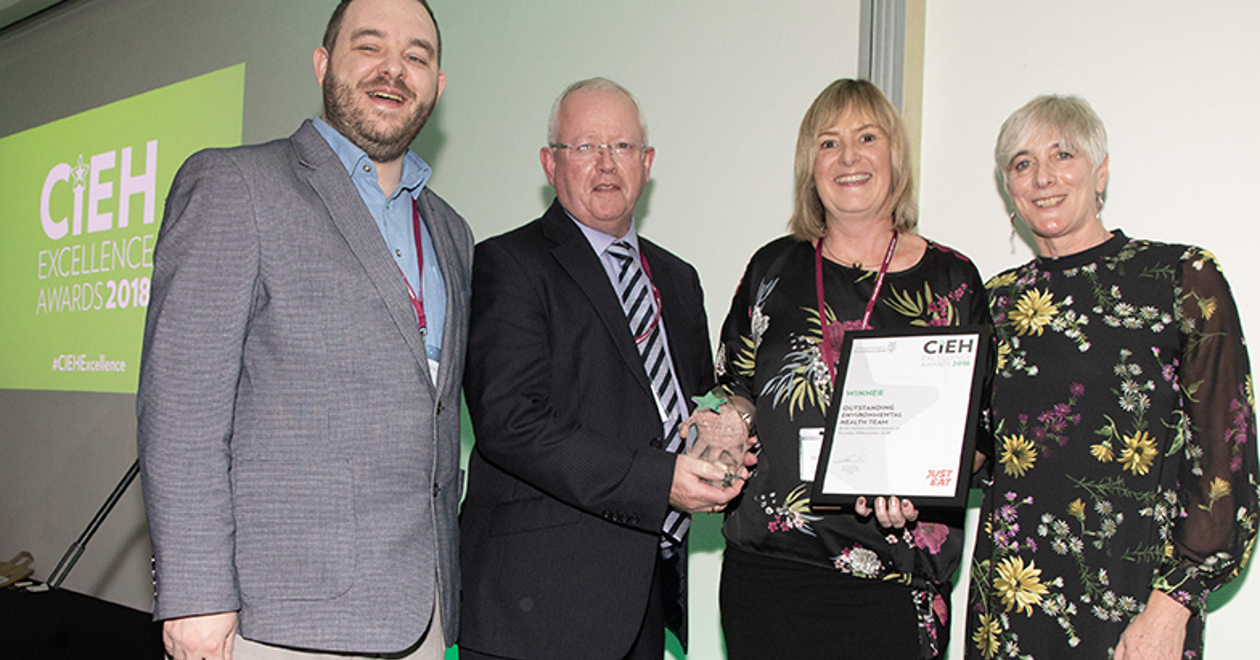 Wendy Brolly, Environmental Health Manager at Antrim and Newtonabbey Borough Council was a member of the team that won the Outstanding Environmental Health Team category in 2018.
She spoke to us about her experience of the CIEH Excellence Awards and why she thinks they are important to the profession.
Why did you enter the CIEH Excellence Awards?
Following Local Government Reform in Northern Ireland in 2015, the Health and Wellbeing Team was established in the new Council as one of three teams within the Environmental Health Section. Throughout 2018 the team had been working on raising the profile of the work they do, and we thought the CIEH Excellence Awards would support this. The team had piloted a new way of working with a local community which was making a difference to their lives, and the team wanted to highlight this. Read the details from the award-winning entry.
What did you learn from the process of preparing your entry?
We realised that through a period of great change for both the new Council and the team members, we had achieved a lot and were leading on a new way of working.
What did winning mean to you?
It was a great surprise and very exciting to win - it meant a lot to receive recognition from our own profession when there were so many examples of excellent work across environmental health. It was great to return home with the award and to share it with the team members and all our colleagues within the Environmental Health Section!