Mentoring scheme goes live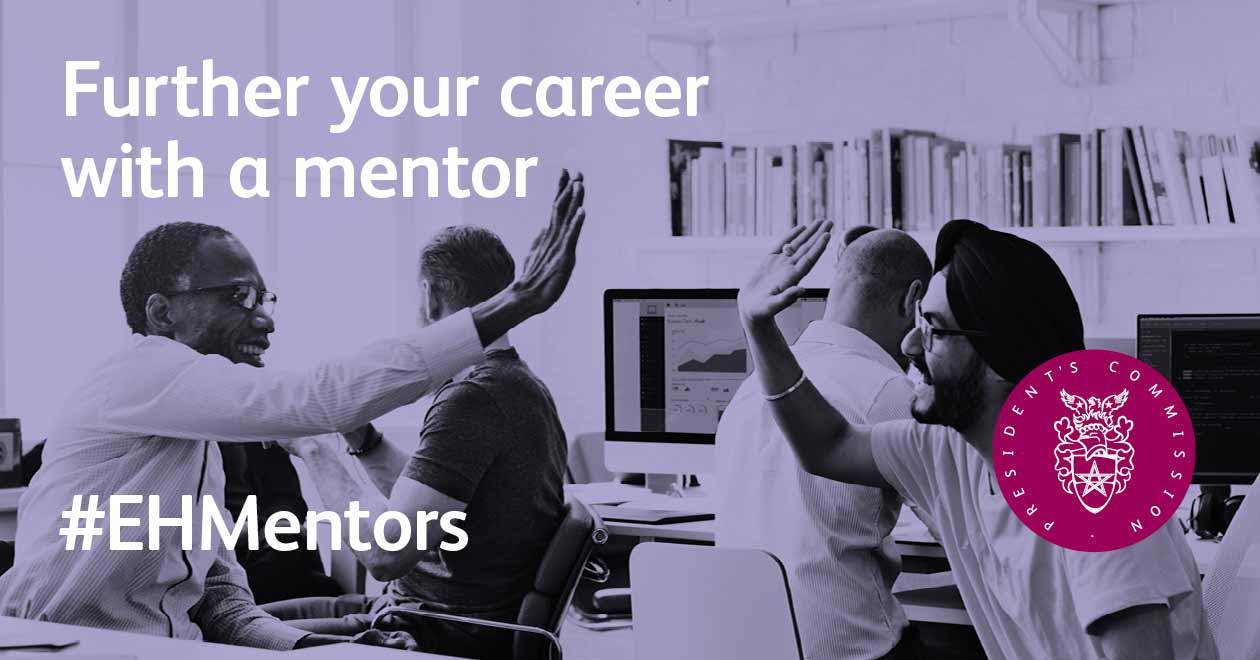 We just love it when a plan comes together, and the plan that was phase one of the President's Commission has now come together with the launch of our mentoring scheme.
Julie: "I set up the President's Commission as a way to engage and re-engage with members and support them. The first thing I wanted to do was to put in place a mentoring scheme for members at key stages of their career: students needing support, members wanting to move up the management ladders and those considering moving from employment to self-employment.
The scheme needed the metaphorical horse to be put before the cart, in that we needed members to volunteer to be mentors first, so that we could then offer their experience and knowledge to those members who wanted to benefit from it. 
As the article in this month's EHN clearly shows, members who have previously had mentors have found the experience to be very valuable; some of them have since come forward and offered themselves as mentors. 
After all our planning and Alana's hard work, I'm delighted to see that the scheme is now a living breathing entity, adding value to our membership offering and providing individual members with one-to-one support as and when they need it.  
Following the call for mentors that we made earlier in the summer, we now have mentors offering themselves in each of the career stages we identified, and the scheme is now live for members to access and use.
The success of the scheme will be measured by its take-up; simply put, will members use it? I very much hope that you will. If you feel that a mentor (i.e. someone who has already done what you want to do or achieved what you want to achieve) could help you, just ask. Someone else's experience will cost you nothing and could be the key to enabling you to accomplish what you want. I commend the mentoring scheme to you and invite you to use it."
Alana: "The mentoring scheme has been designed to be simple and straightforward to use. Members who would like to request a mentor should complete our online form.
We will then identify a suitable mentor and send both the mentor and mentee their respective contact details, so that they can make contact. Our intention is to step back once introductions have been made and leave the mentor and mentee to develop their relationship organically in a way that suits both parties. 
If you would like to offer your time and experience as a mentor, we would be delighted to have you on board. Email Julie at [email protected] and we will provide you with all the details that you need. Please volunteer to become a mentor – the more we have available, the better and more robust the scheme will be."