Port to port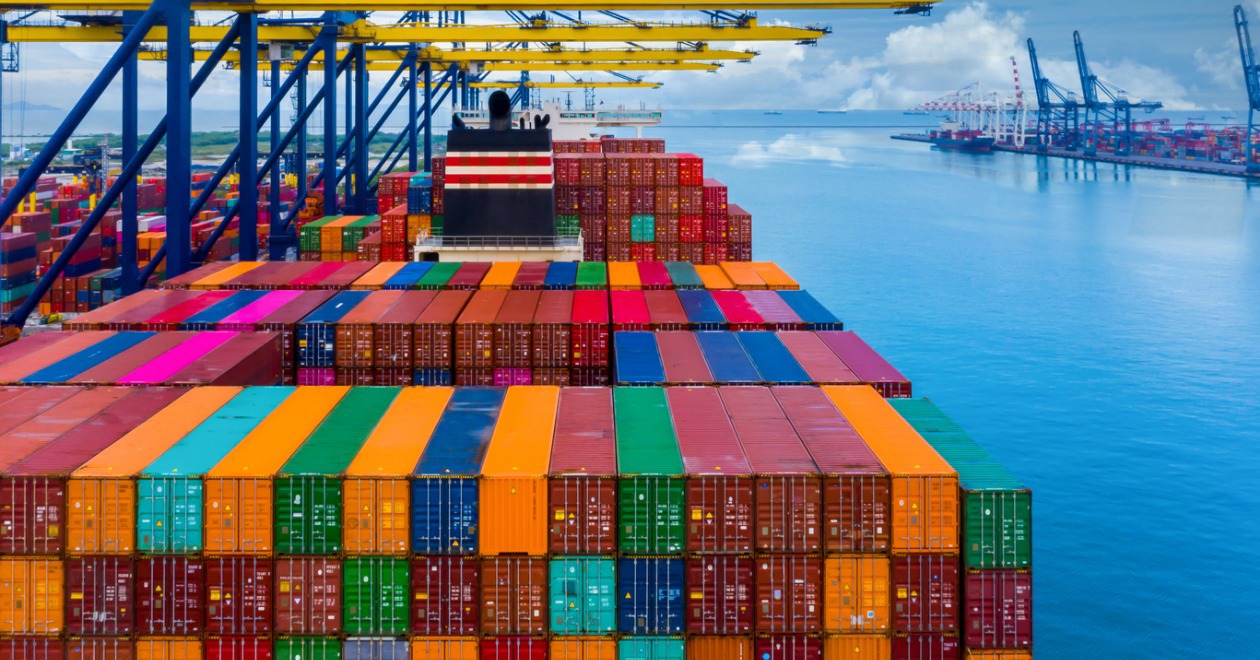 In the early morning of 7 July, we excitedly made our way to Stanford-le-Hope, where on reaching the station we were greeted by City of London Corporation's Gavin Stedman (Port Health and Public Protection Director), Rachel Pye (Assistant Director of Public Protection and Environmental Health) and the London Port Health Authority's (LPHA) Carlos Garcia (Senior Official Veterinarian).
London Gateway Port is a new port developed from scratch on the grounds of what was previously an oil refinery and has the biggest logistics park in the UK. The site opened in 2013 and is located on the bank of the River Thames in Thurrock, Essex. It is a state-of-the-art deep seaport with its own rail terminal. Impressively, they can process over 24,000 containers in less than 24 hours.
It currently has three berths which have been built at the port for container ships, with three more expected to follow. Interestingly, we also heard about how DP World, the port operator, is working to minimise its impact on the environment by better managing its use of natural resources and emissions.
After a quick summary of the port during the car journey there, we made our way into the port, passing through customs. Carlos and Gavin gave us a tour of the facility, explaining the process of how to select which containers to check, using a risk rating approach and local knowledge. Once a container is chosen for examination, it is opened onto a loading dock and samples are taken out.
Depending on the type of contents, such as high-risk animal products to allergens, these are processed in different areas. We observed environmental health professionals opening a container of chicken from Brazil and using their expertise and training to inspect the product inside. Since the UK's exit from the EU, the port has had to increase its staff, doubling the original team of seven vets and ten public health officers.
After our tour of the port, we were escorted to Tilbury Landing Stage to meet the LPHA's launch to begin our return to central London. Port Health Launch Manager Stuart Smith captained the Lady Aileen from the dock, explaining that this was where Pocahontas had first arrived back in the seventeenth century.
Stuart and crew gave us a detailed overview of their roles in environmental health such as shellfish sampling and ship and aircraft inspection. Both Christine and Phil had a go at steering the boat, with Phil safely getting us under London Bridge. Gavin pointed out all the areas covered by the LPHA from Tilbury to Blackfriars, while Rachel explained the important work undertaken around bridge controls and markets, and where the borders between local authorities lie.
We also had a chance to discuss the importance of CIEH's new registration process for Environmental Health Practitioners and how our new apprenticeships toolkit will help employers like the City of London Corporation with their already expanding graduate and apprenticeship programme. It was an excellent opportunity to hear at first hand the essential role that CIEH has to play in promoting environmental health and supporting the work of port health teams.
Finally, we finished off our tour by safely landing at Blackfriars and carefully disembarking. This was a great first outing for me since joining CIEH in the middle of the COVID-19 pandemic, and I would personally like to thank the LPHA for a brilliant and informative day.