President's Commission: August 2021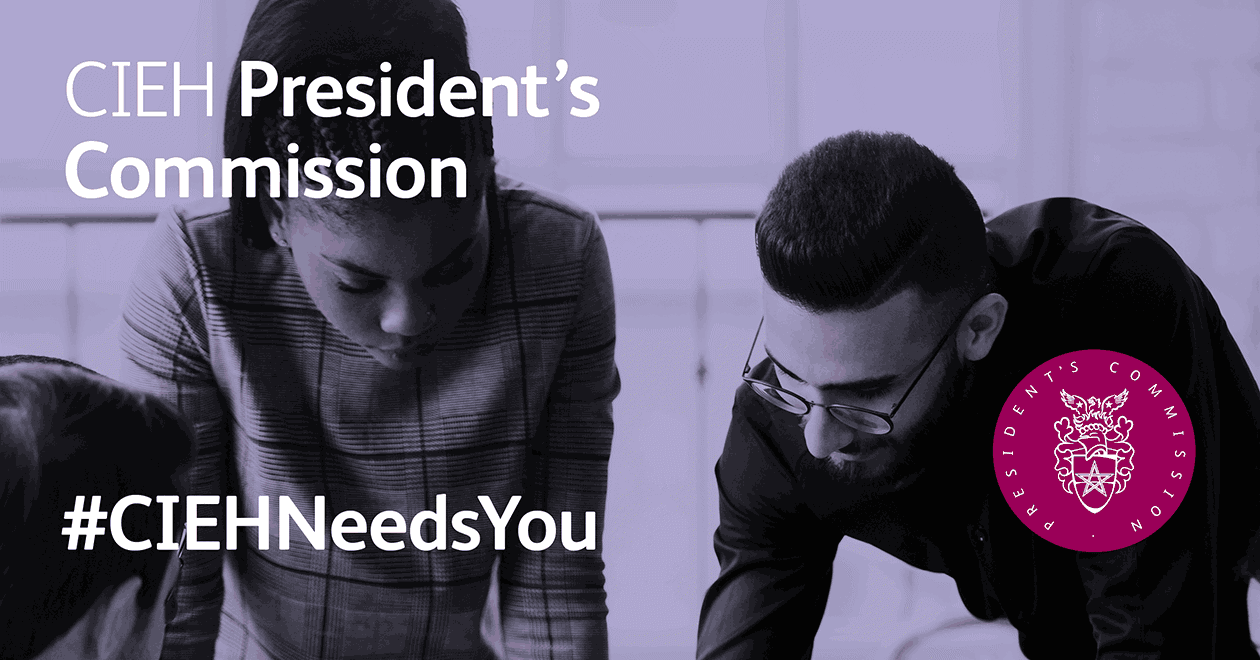 When we launched the President's Commission in July I asked members to consider volunteering to support the work of CIEH. I asked for mentors for students, middle managers and those considering taking on self-employment, to be career ambassadors and for volunteers to mark the EHP Portfolios and to interview students on its completion.
My feeling was that there was enthusiasm to step up and get involved and that in making my call I was 'pushing at an open door'. Inviting people to walk through a wide-open door would have been a better and more apt description. It has been hugely gratifying for me to see the number of members who have volunteered and have shared their reasons for doing so. Members who have had great experiences working with their own mentor and now feel that they can offer similar support to a student or new professional.
Members who have climbed the greasy pole and are able to reach back and pull someone up behind them. Members who want to go out and promote environmental health as a career choice to young people and to potential career changers based on their own positive experiences of doing the job. Thank you to all of you who have volunteered in any capacity.
Obviously, we don't expect volunteers to go it alone. We want to be supportive without being prescriptive. The value that volunteers bring is their own unique experience and perspective, which can be lost in a rigid and inflexible scheme. We are providing a training session for student mentors to walk them through the scheme and through the emerging EHP Portfolio, and we have gathered together resources that career ambassadors may want to use, but we recognise that our members have excellent soft people management skills that shouldn't be fettered if they are to be used to best advantage, so every relationship will be to be developed by the mentor and mentees and every career ambassador will use their own experience to inform what they do.
Having said I've been delighted by the response to my call for volunteers I'm very happy to be more delighted by it. If you haven't volunteered to date and having read what I've said you think you might like to be involved, please get in touch. My own mentor said to me that everyone has two arms, one to reach forward to a person above them who is offering help and one to reach back to someone who needs it. Our mentor scheme will offer opportunities to do both, and there is still an opportunity to get involved. If you want to join the mentor list drop me an email. Everyone has something to offer, and we welcome all contributions.